Work on mental focus paying off for Romo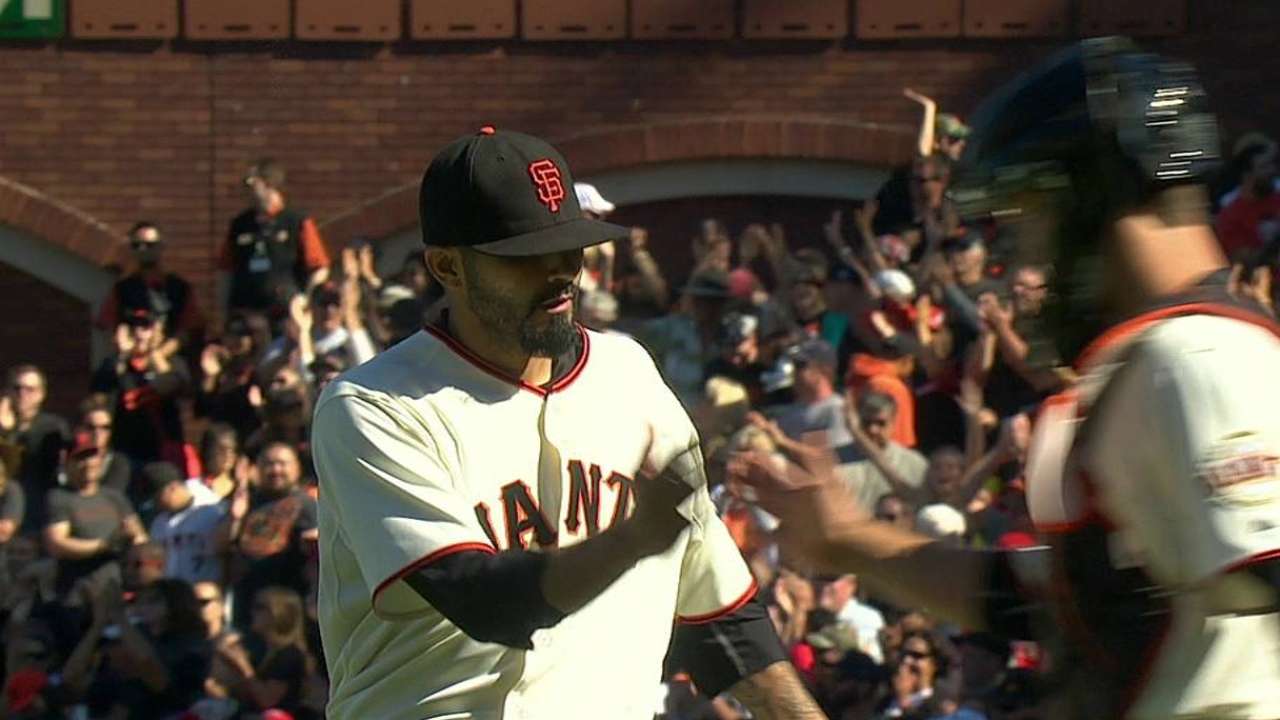 SAN FRANCISCO -- After losing his closer's role in late June, Sergio Romo vowed redemption if and when he got another chance to save a game. Redemption was had on Saturday, as Romo closed the Giants' 6-5 victory. It was his first save since June 22.
"It felt good to contribute, but I didn't really look at it as another save opportunity," Romo said Sunday. "Even through it all, I've been put in situations where one pitch can be the difference in the game, so I feel that the inning is the main thing that's changed for me."
Well, that and the mental adjustments he said he's made. A more consistent focus is the key to more consistent success, and he believes he's fixed that problem.
"Every outing, whether it's been good or bad, the difference has been that one pitch," Romo said. "If I can execute on a more consistent basis, then I like my chances because I trust myself.
"I'm in the Majors for a reason. I've got good enough stuff to compete. Just focus on executing, that's all I've been trying to do."
After striking out three and allowing a hit in a scoreless inning Sunday, Romo is 23-for-28 in save opportunities this season and has a 4.24 ERA in 46 2/3 innings.
Ryan Hood is an associate reporter for MLB.com. Follow him on Twitter @ryanhood19. This story was not subject to the approval of Major League Baseball or its clubs.