Injured fan Stow pays visit to Giants' clubhouse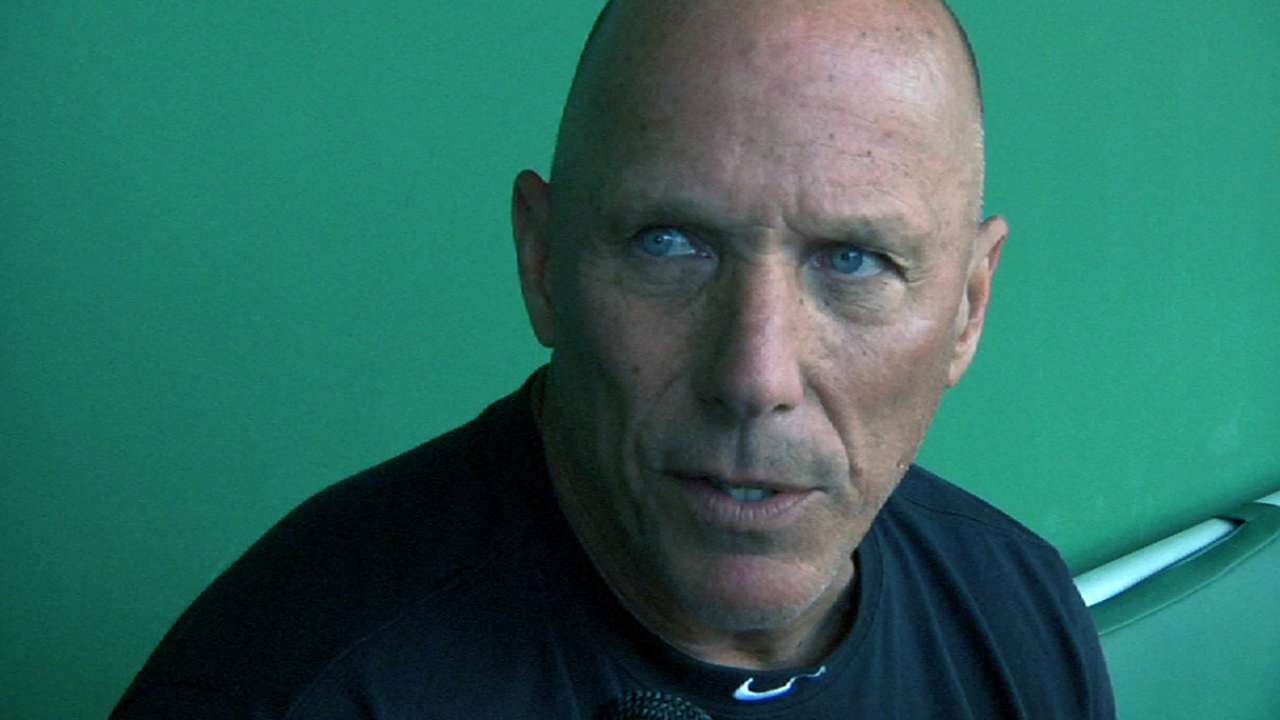 SAN FRANCISCO -- The Giants welcomed a special visitor to the team's clubhouse before Sunday's game: Bryan Stow.
Jeremy Affeldt served as the de facto tour guide for Stow, the Giants fan who was brutally beaten in the Dodger Stadium parking lot on Opening Day 2011. A jury awarded $18 million in damages to Stow and his family in July.
"It's awesome," manager Bruce Bochy said of seeing Stow around the team. "All those players have to be excited to see him here at the park. After all he and his family have been through, it's great to have them here. We think about him a lot and he's talked about a lot."
Affeldt in particular has been involved with the Stow family since the attack and has donated $25,000 to help pay's Stow's medical bills.
"I believe in humanity and I believe in fighting against injustices that take place against humanity," Affeldt said after the jury's decision. "Poverty is one of them, but so are those kinds of things where you can basically jump a guy and beat him into oblivion like that and do that much damage to a man who's got kids.
"Over what? A baseball game? Wins and losses that have absolutely no bearing on anybody's life at this point in time? Whether we won or lost that game ... they just ruined that guy's life."
Ryan Hood is an associate reporter for MLB.com. Follow him on Twitter @ryanhood19. This story was not subject to the approval of Major League Baseball or its clubs.