Davis will continue to get chances to turn it around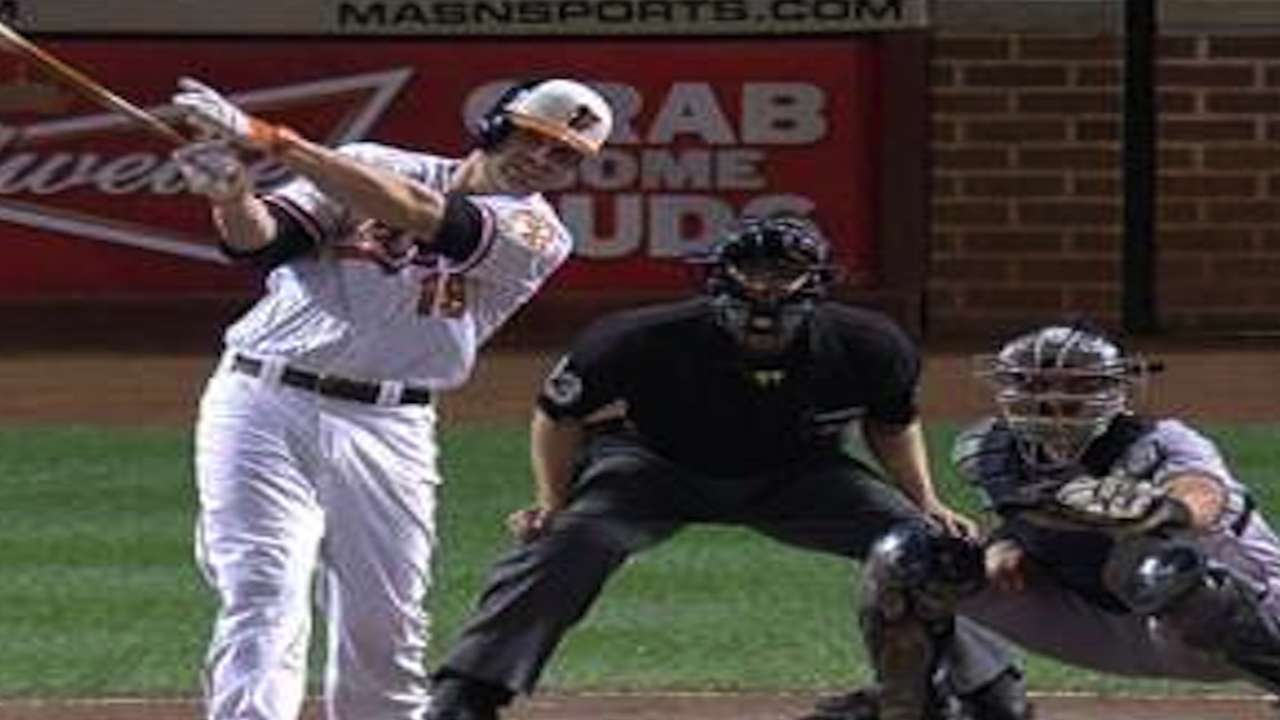 CLEVELAND -- How do you get Chris Davis back on track?
Orioles manager Buck Showalter -- who put Davis in the second spot in the club's previous two games -- isn't sure, but the first baseman will get every opportunity to turn things around at the plate. Davis, who moved back to fifth in Saturday's starting lineup, is coming off an 0-for-4 night on Friday and entered the game with a .193 batting average, which ties his lowest (minimum three games) this season.
"You can't look at your numbers too much," Davis said. "Obviously at some point, you have to sit down and be realistic and call a spade a spade. But you always get another chance. You are not going to benefit yourself or anyone else if you go back there and feel sorry for yourself.
"This hasn't been the greatest year as far as I'm concerned, but we've done a lot of positive things. We are still in first place. So I'll go out there and continue to try to put good at-bats together and be as productive as I can."
Davis, who has a league-leading 145 strikeouts, has looked poised to break out numerous times this season with some big home runs for the Orioles. And Showalter has kept running him out there, citing his defense and the threat of Davis -- who has 21 homers and 57 RBIs -- going on a tear at any time as primary reasons.
"Believe me, he thinks every day is the start of something special. I wouldn't sell him short. It's there," Showalter said of Davis, who hit a Major League-leading 53 homers with 138 RBIs last year. "Sometimes it's late. He has a couple of games where it looks like he is really going to get going and spoil us with the level he is capable of, and then it kind of goes away for a little while. When you have some tough times, there is something he and we try to pinpoint. He's got a lot of people in his ear. And that could be a challenge, too.
"He knows what's at stake. He knows there's always going to reach a point with everybody where it's, 'How far do you go?' But with Chris, because he defends, because he plays with great effort and he gets some walks now and then, you think about all the big hits he has had for us. So it doesn't send a good message to throw him under the truck."
Brittany Ghiroli is a reporter for MLB.com. Read her blog, Britt's Bird Watch, and follow her on Facebook and Twitter @britt_ghiroli. This story was not subject to the approval of Major League Baseball or its clubs.