Avisail could join White Sox this weekend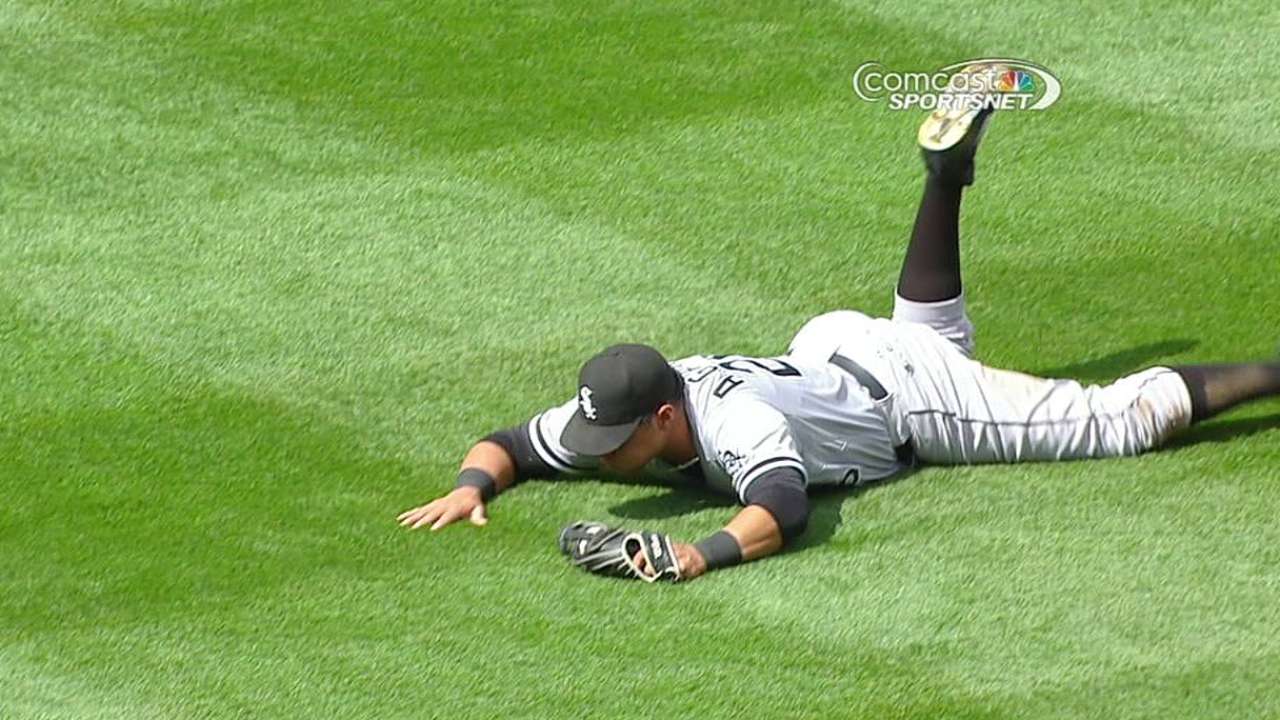 CHICAGO -- White Sox manager Robin Ventura said before Friday's start of af six-game homestand that Avisail Garcia could return to the club as soon as this weekend.
Garcia has been out of action since April 9, when he tore the labrum and sustained an avulsion fracture of his left shoulder while diving for a fly ball in Colorado. The right fielder had 50 at-bats during his injury rehab assignment with Triple-A Charlotte, and Ventura said in San Francisco that Garcia would be evaluated around that 50 at-bat mark.
"He's playing enough that I think he's getting closer to that," said Ventura of Garcia, who had Friday off for Charlotte. "In Spring Training, you'd probably have around 55-to-60 at-bats that you would feel comfortable with him, so he is getting closer. I know he's been playing a lot in the outfield, so that's good news.
"You've got to make sure he feels comfortable enough that he has the right amount of bats. When he comes up here, you don't want him feeling like he's still a step behind of feeling totally ready to go."
The 6-foot-4, 240-pounder is hitting .340 for the Knights and would give a present look at the power-packed future middle of the order featuring the 23-year-old and Jose Abreu.
"Personally, I talk to him on a daily basis," said Abreu through interpreter and White Sox manager of cultural development Lino Diaz. "It would be a great thing if he would be able to come back, obviously because of the effort that he's put in to get back, but also because he's going to help us as a team.
"I just thank God that he's been able to do what he's been able to do. That wasn't easy. It took a lot of effort from him to work and to get where he's at right now."
Scott Merkin is a reporter for MLB.com. Read his blog, Merk's Works, and follow him on Twitter @scottmerkin. This story was not subject to the approval of Major League Baseball or its clubs.