Atlanta remains unbeaten in RBI softball play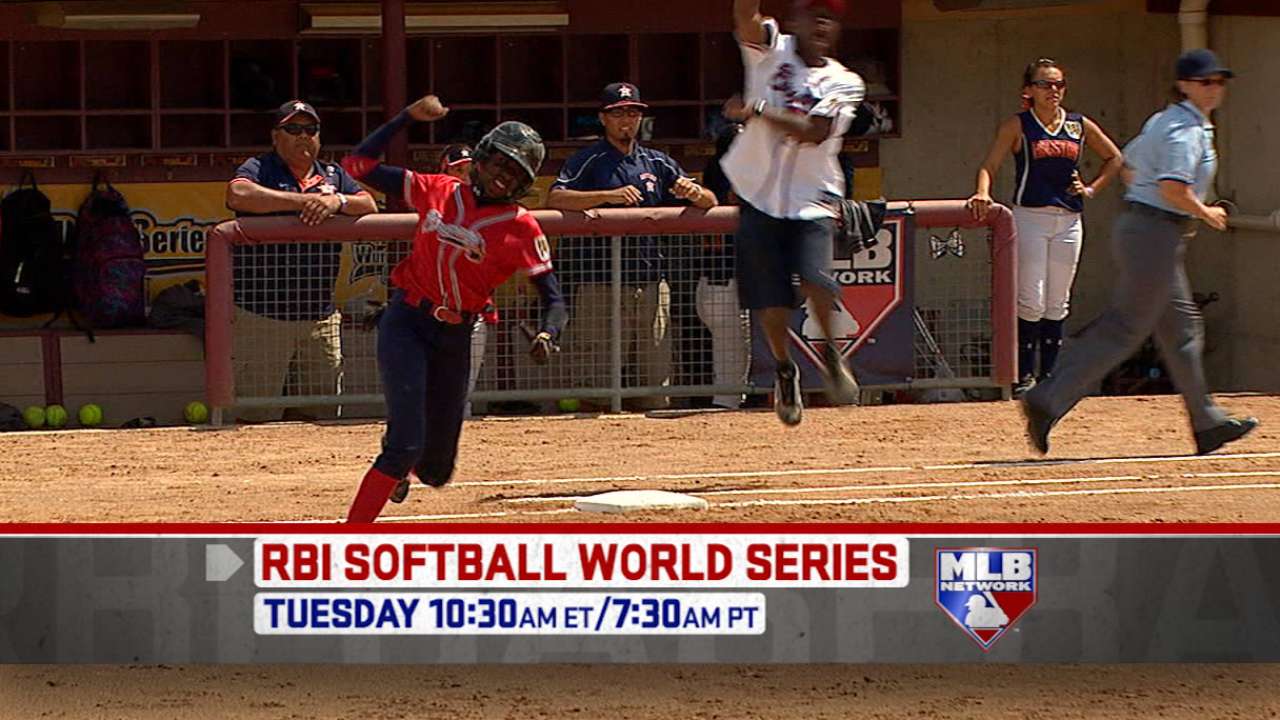 The interleague round of the Reviving Baseball in Inner Cities (RBI) Softball World Series took place Friday morning with eight games at Bob Jones Park in Southlake, Texas.
Atlanta, which claimed the championship last year, wiped out both Houston and Santo Domingo, Dominican Republic, and is now the lone undefeated squad among eight remaining.
In its first game of the day, Atlanta beat Houston, 9-1, as Tia Bolden went 3-for-4 with three doubles and three RBIs. Atlanta later used a seven-run fourth inning to defeat Santo Domingo, 12-2.
There were a few other lopsided results on Friday. Minnesota pulled away from Cleveland in the seventh to win, 11-4. Hoboken blanked Minnesota, 8-0, behind a combined three-hit effort from Christina Mezey and Eddilynn Figueroa. And Harrisburg scored five times in the sixth to win, 7-1, over Houston.
Harrisburg also pulled out a 10-9 victory over Santo Domingo, holding on after a nine-run fourth, and Hoboken went 2-0 on the day, as well, edging Hilo, Hawaii by one run in its second contest.
Each team will play once more Saturday morning with a spot in Saturday's semifinal round on the line. The winner of Cleveland vs. Houston will take on the winner of Minnesota vs. Atlanta, while the winner of Hoboken vs. Santo Domingo will play the winner of Hilo vs. Harrisburg.
The championship game is scheduled for Sunday at 11 a.m. ET at Texas Women's University in Denton.
Aaron Leibowitz is an associate reporter for MLB.com. This story was not subject to the approval of Major League Baseball or its clubs.