Braves' RBI team moves closer to repeat championship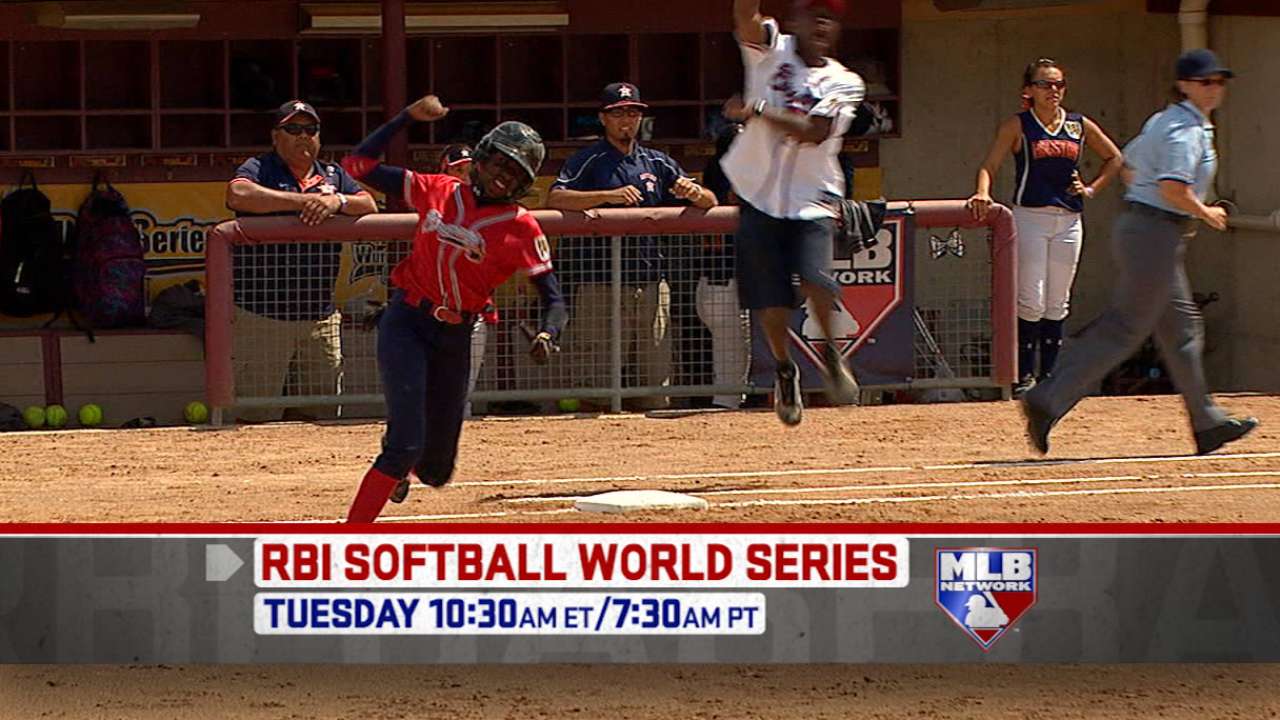 SOUTHLAKE, Texas -- The Atlanta Braves' RBI team moved closer to repeating as Reviving Baseball in Inner Cities (RBI) Softball World Series champions on Thursday by defeating Hoboken, N.J., 14-4, and Cleveland, 12-1.
Those wins gave Atlanta a 3-0 record in pool play, lifting them to a No. 1 seed for the interleague round that begins Friday.
The RBI team from Santo Domingo, Dominican Republic, earned the other No. 1 seed, also with a 3-0 record in pool play. On Thursday, Santo Domingo defeated Minnesota, 9-1, and Hilo, Hawaii, 1-0, in an 8-inning game.
In other games played on Thursday, Houston defeated Hilo, 8-1, and Minnesota, 12-8, while Harrisburg defeated Cleveland, 5-4, and Hoboken, 6-3. Harrisburg and Houston earned No. 2 seeds, as they both have 2-1 records. Cleveland and Hilo are No. 3 seeds, with 1-2 records, while Hoboken and Minnesota are No. 4 seeds with 0-3 records.
All teams will play two more games on Friday and one on Saturday moring. Semifinals will also be played on Saturday.
The championship game will be played on Sunday at 11:00 a.m. CT at Texas Women's University in Denton.