Peterson working on versatility, consistency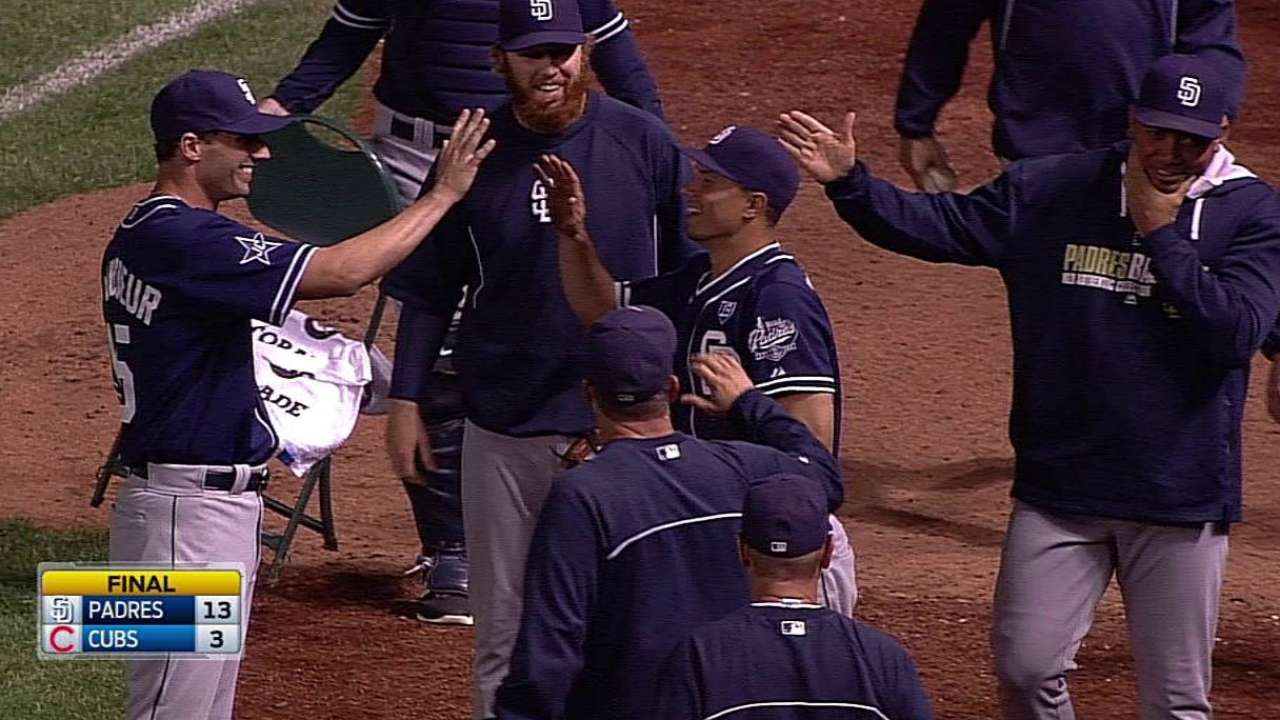 ST. LOUIS -- Utility infielder Jace Peterson joined the Padres in St. Louis on Thursday for his fourth stint with the Major League club this season.
The move came on the heels of Yonder Alonso going on the 15-day disabled list with a strained right forearm. Although manager Bud Black said that Peterson, 24, could get a start during the weekend series against the Cardinals, the plan is for the rookie -- who is capable of handling second, third and shortstop -- to play all over.
"It's getting easier [playing everywhere]," Peterson said. "Before this year I've always played short, but coming up here and breaking in at other positions and then going back and playing them, it's definitely getting easier."
The former first-round selection hit just .100 in his first three stints with the Padres and .266 this season at Triple-A, but in seven games before Thursday's promotion, he hit .304.
"Before I got called up, I was feeling good," he said. "I was starting to hit the ball good, seeing the ball good, starting to get where I wanted to be."
The Padres have worked with Peterson to get him more consistent at the plate.
"It's about his load, it's about his trigger a little bit with his hands," Black said. "I think in the lower Minors, you get away with [it], but against better pitching and when you get to the Major Leagues, [where there's] very excellent pitching, he has to make some changes."
Alonso, who exited Tuesday's game with an injured right wrist/forearm, will meet with team doctors and a hand specialist in San Diego in the coming days, which Black said should provide a better understanding of his prognosis.
"Right now he's on the DL, so that's not a good thing. He's been battling this wrist and forearm problem for a while," Black said. "Whether this is something related, I think so, but there is a specific injury to the tendon muscle right where the forearm comes down to the wrist."
Alex Halsted is an associate reporter for MLB.com. This story was not subject to the approval of Major League Baseball or its clubs.