Martin tallies 1,000th career hit on RBI double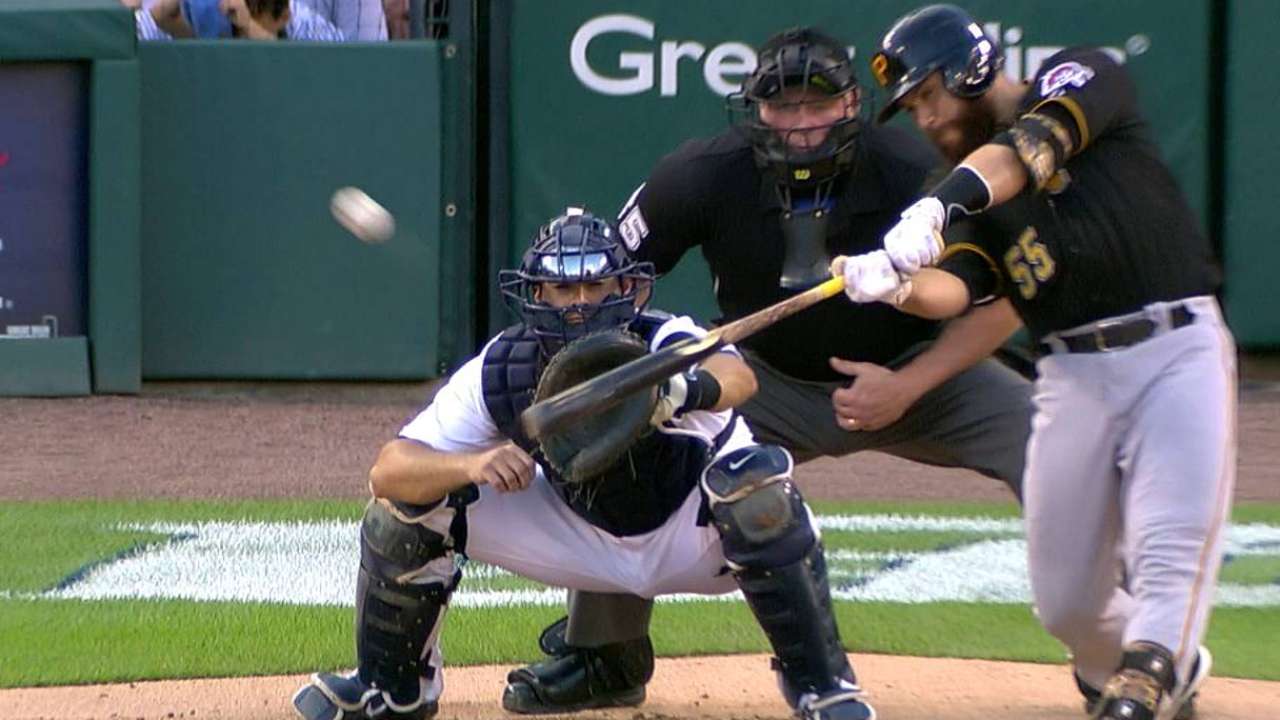 DETROIT -- Russell Martin's 1,000th career hit came at a huge moment for the Pirates on Wednesday night.
Trailing the Tigers, 1-0, in the third inning at Comerica Park, Martin doubled off the right-field wall, scoring Josh Harrison and reaching the career milestone.
The extra-base hit also extended the 31-year-old Martin's hit streak to 11 games.
Martin is the 13th Canadian-born player to accumulate at least 1,000 hits in a Major League career. Of Martin's 1,000 hits, 174 of them have come with Pittsburgh.
Matt Slovin is an associate reporter for MLB.com. This story was not subject to the approval of Major League Baseball or its clubs.