Nolasco penciled in to rejoin rotation Friday
Veteran right-hander has been out since early July with sore elbow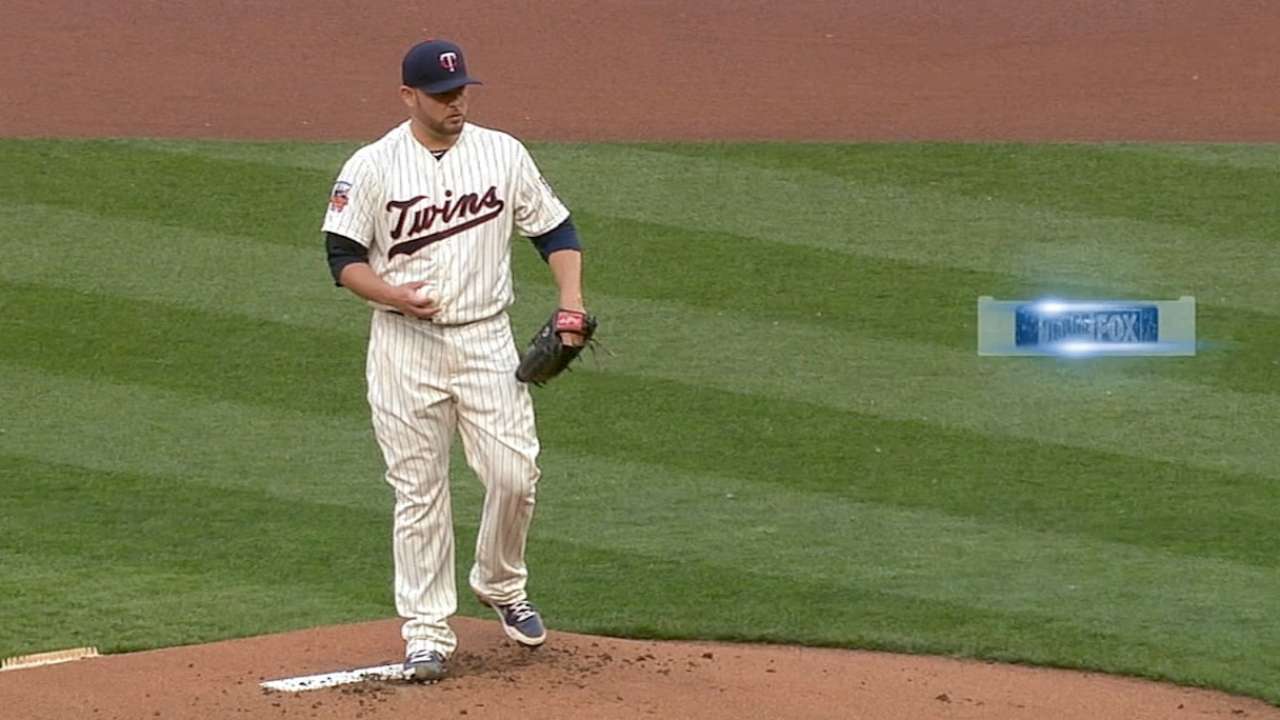 HOUSTON -- Ricky Nolasco is the probable starter Friday night for the Twins, manager Ron Gardenhire said Tuesday. Minnesota opens a four-game series that night against the Royals, who acquired Josh Willingham from Minnesota in a trade Monday.
In Nolasco's last rehab assignment on Sunday at Class A Cedar Rapids, the right-hander went 5 2/3 innings, allowing three runs.
"Hopefully, everything went well so far. A possibility starting Friday," said Gardenhire. "My pitching coach [Rick Anderson] has slotted him in there if everything is good.
"He's got to throw a side [session]. Once he goes through all that, hopefully, that's what we're going to do.
Nolasco will throw the bullpen session in Minnesota. He will be on a pitch count in his next start.
"I would image we would probable keep him to 80, 85 [pitches] his next time out," said Gardenhire. "But his arm feels great, everything's strong. I'm sure he'll probably fight the whole system because I think he feels he's really ready to go.
"We'll look to start at 80 and work our way up from there. Depends on how it goes, if it's hard innings or easy innings."
Gardenhire said the Twins will not go to a six-man rotation.
Nolasco was placed on the disabled list with right elbow soreness July 8, retroactive to July 7. In 18 starts this season, he's 5-7 with a 5.90 ERA.
Richard Dean is a contributor to MLB.com. This story was not subject to the approval of Major League Baseball or its clubs.