Alcantara working through growing pains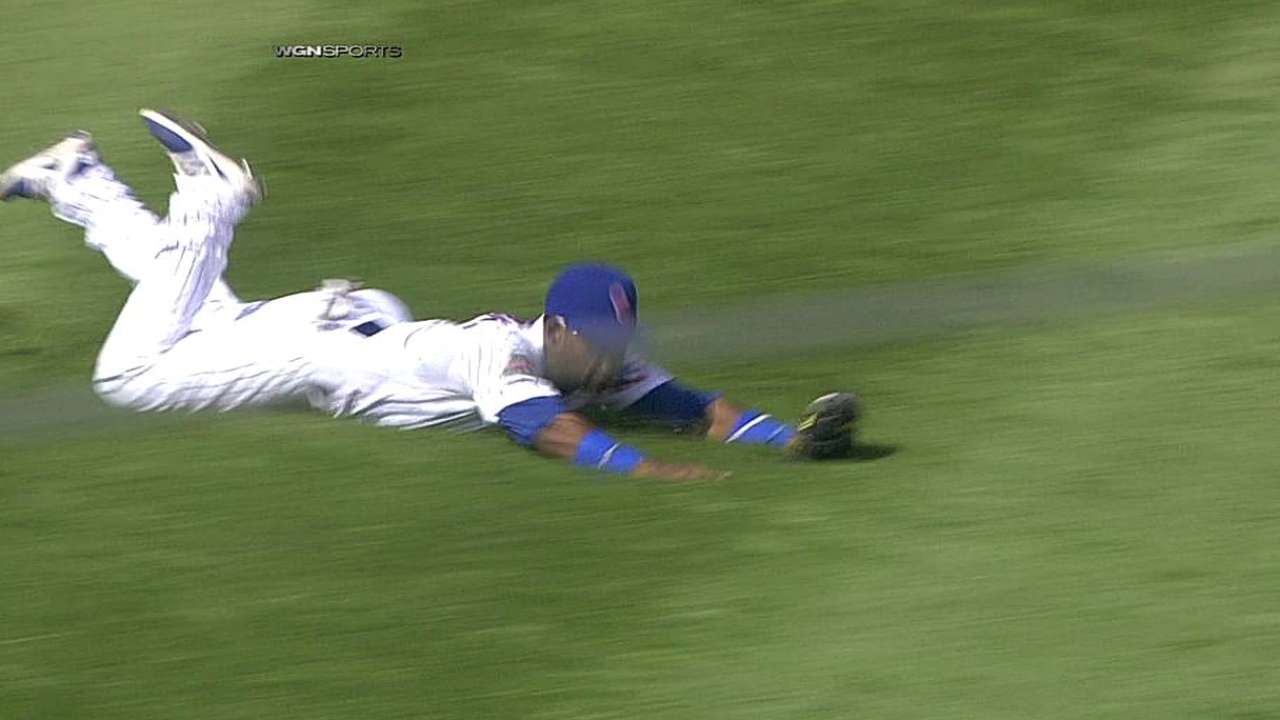 CHICAGO -- Javier Baez isn't the only Cubs rookie still adjusting to the big leagues. Arismendy Alcantara is going through some growing pains, too.
Alcantara went 9-for-23 in his first five games but entered Monday's series opener against the Brewers with seven hits in his last 39 at-bats.
"He's learning how big league pitchers are adjusting to him," manager Rick Renteria said. "I think they're attacking him in different ways. He's got the skill set to adjust.
"I'm not going to panic for him. He steps into the box feeling he's going to have good at-bats, which is what we want him to have. If his at-bats are solid, he'll have more positive results than not. He's learning. He doesn't seem to be overwhelmed. It's not like he's down.
"He goes in there every single time and tries to work a good at-bat and get on base or drive in a run and do what he can to help the club."
Alcantara already has a four-hit game under his belt, having gone 4-for-5 against the Reds on July 10 in his second big league game.
Carrie Muskat is a reporter for MLB.com. She writes a blog, Muskat Ramblings, and you can follow her on Twitter @CarrieMuskat. This story was not subject to the approval of Major League Baseball or its clubs.