Escobar promoted, Hembree optioned to PawSox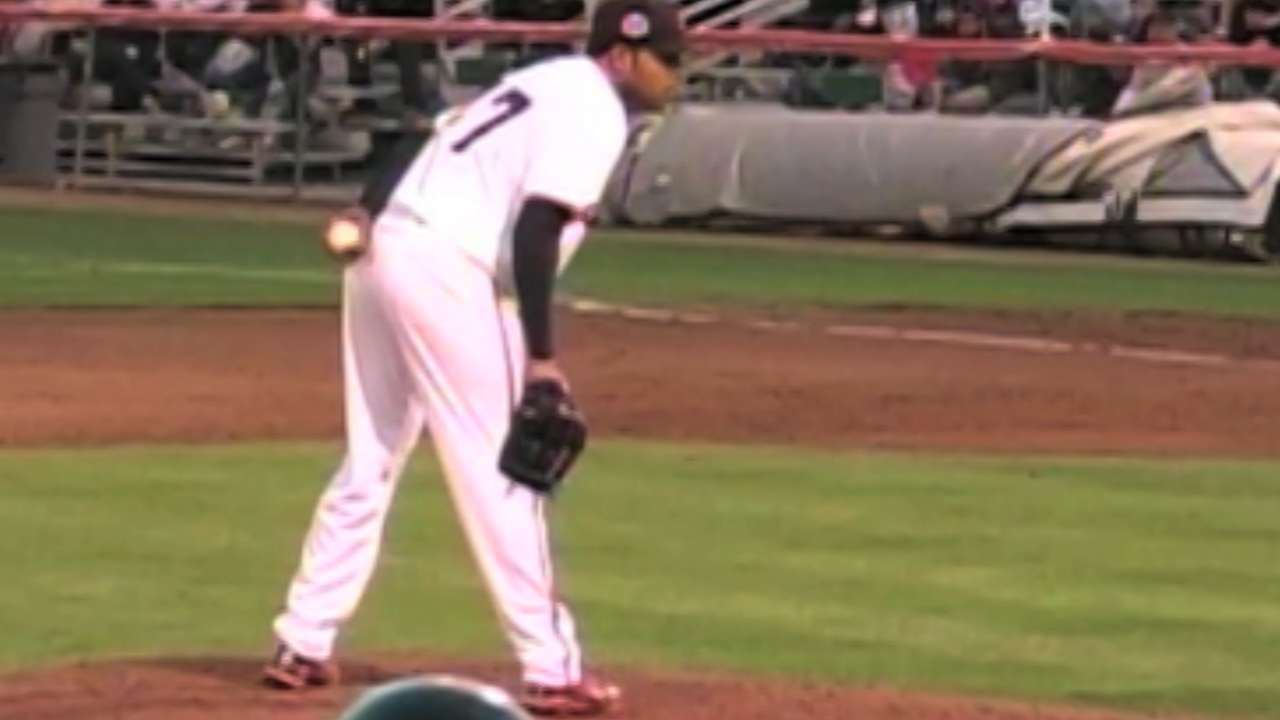 ANAHEIM -- The Red Sox added a fresh arm to their bullpen for Sunday's series finale against the Angels, recalling No. 11 prospect Edwin Escobar from Triple-A Pawtucket and optioning Heath Hembree to the PawSox.
Hembree pitched incredibly well in Saturday's 19-inning game, tossing four innings and allowing just two hits in his Red Sox debut.
"He had the poise and the mound presence," manager John Farrell said. "We didn't know a lot about him other than the scouting reports and watching him throw a bullpen in St. Louis. He couldn't have pitched any better given the situation."
After the team used its entire bullpen and even starter Brandon Workman, Farrell felt the move was necessary.
"He has a four-pitch mix for strikes. He is coming off a solid outing in which he was able to command the strike zone," Farrell said of Escobar. "He will pitch with average velocity but has the ability to use multiple pitches."
Hembree and Escobar were both acquired when the Red Sox traded Jake Peavy to the Giants on July 26.
Between Triple-A Fresno and Pawtucket, Escobar is 3-8 with a 4.76 ERA in 22 games, all starts.
The left-hander will be a long relief option for the Red Sox on Sunday, while the rest of the bullpen will be available, with the exception of Junichi Tazawa.
Quinn Roberts is a reporter for MLB.com. This story was not subject to the approval of Major League Baseball or its clubs.