Gentry begins throwing, but can't swing bat yet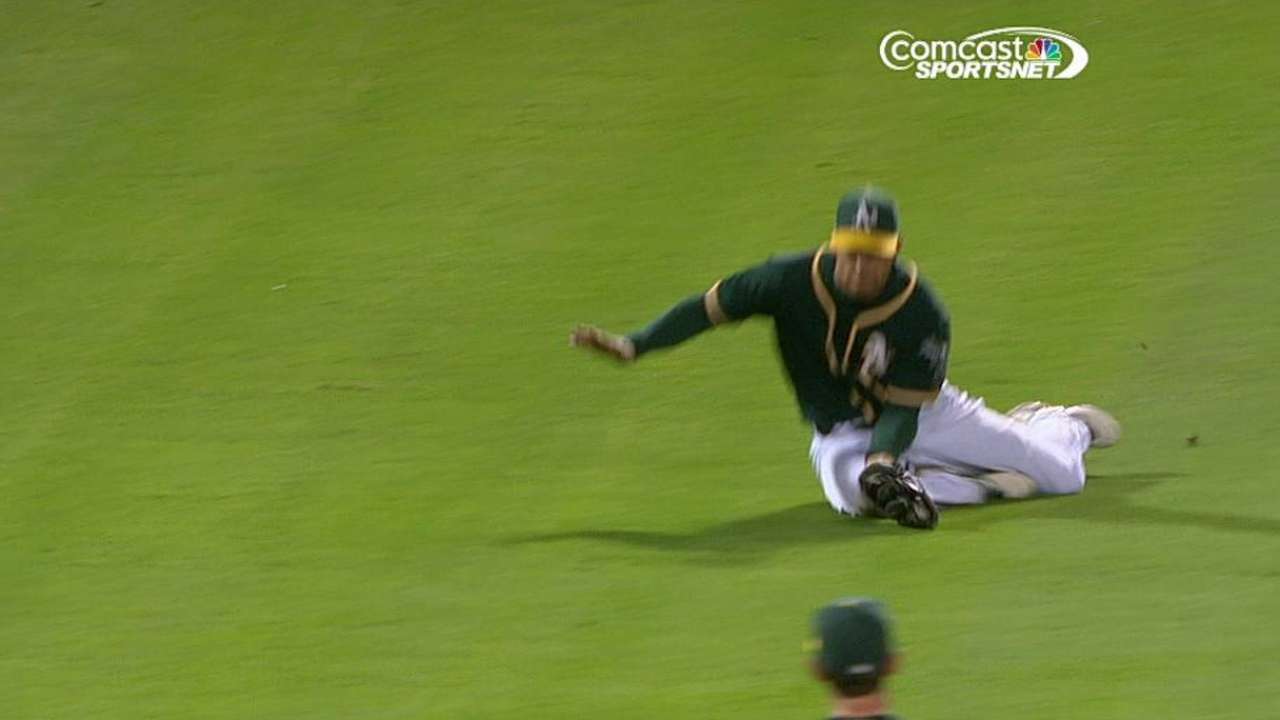 OAKLAND -- A's outfielder Craig Gentry, on the disabled list since July 28 with a broken right hand, threw Thursday and was scheduled to throw again Friday, but he is not yet able to swing a bat. Gentry said Friday that his hand is still pretty sore.
"I'm still waiting for the bone to heal, so I haven't really been doing too much," he said. "I'm kind of working on a little bit of grip strength right now and making sure my legs are strong."
Gentry was hit on the hand attempting a bunt in Houston on July 27. Initial X-rays showed no damage, but an MRI the next day revealed a non-displaced fracture.
He was batting .264 with 18 steals in 19 attempts when he went on the DL.
With Gentry down and Coco Crisp dealing with an ongoing neck issue, Sam Fuld has started seven of his first eight games for Oakland since being traded from the Twins. Fuld was in center field on Friday against his former team. with Crisp at DH.
Aaron Leibowitz is an associate reporter for MLB.com. This story was not subject to the approval of Major League Baseball or its clubs.