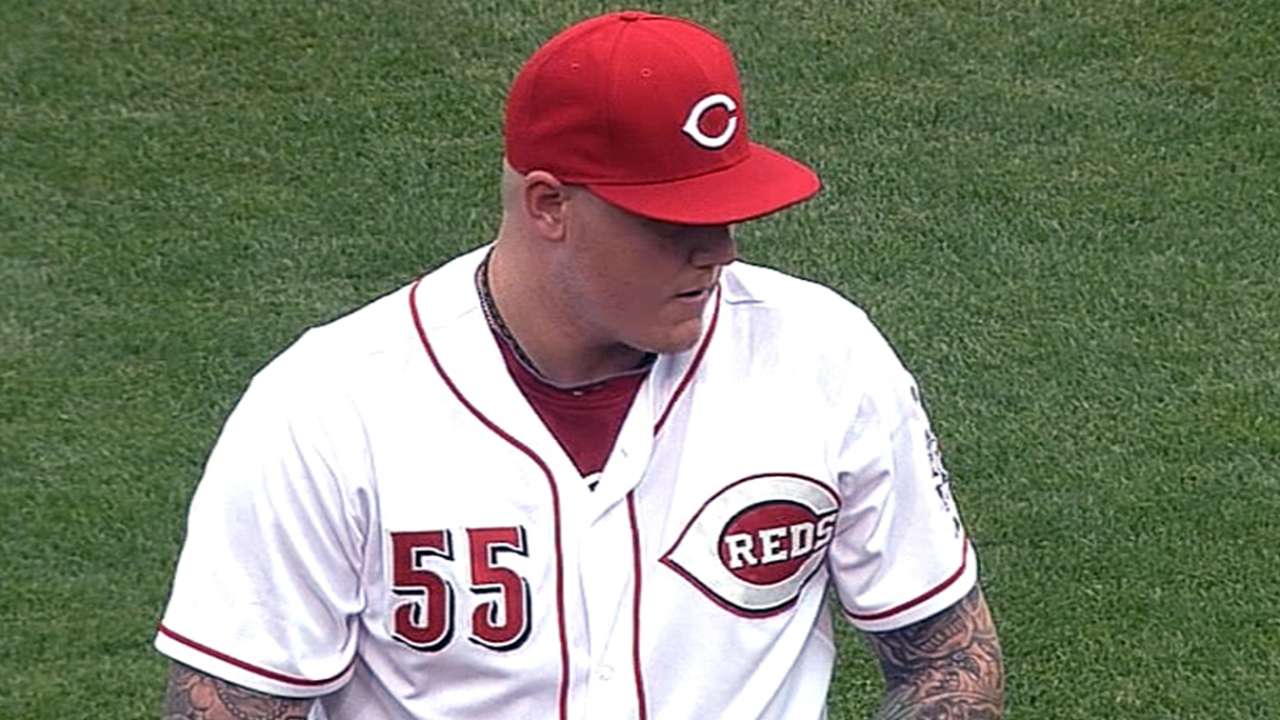 • Latos threw a season-high 113 pitches in Wednesday's 8-3 win over Cleveland. Price said on Thursday that while the impetus behind leaving the right-hander in to throw that many pitches wasn't to prepare for important games down the stretch and in the postseason, that's a good side effect.
"I'm not a big believer in 140- or 150-pitch games anymore," Price said. "But I do believe a starting pitcher should be able to throw 125 pitches ... I think at some point, if we're going to ask a guy maybe in a big playoff game or a game late in the season, I'd hate to say we extended him 35 pitches because we never got him over 85 or 90."
Manny Randhawa is an associate reporter for MLB.com. This story was not subject to the approval of Major League Baseball or its clubs.