Dice-K making progress with elbow inflammation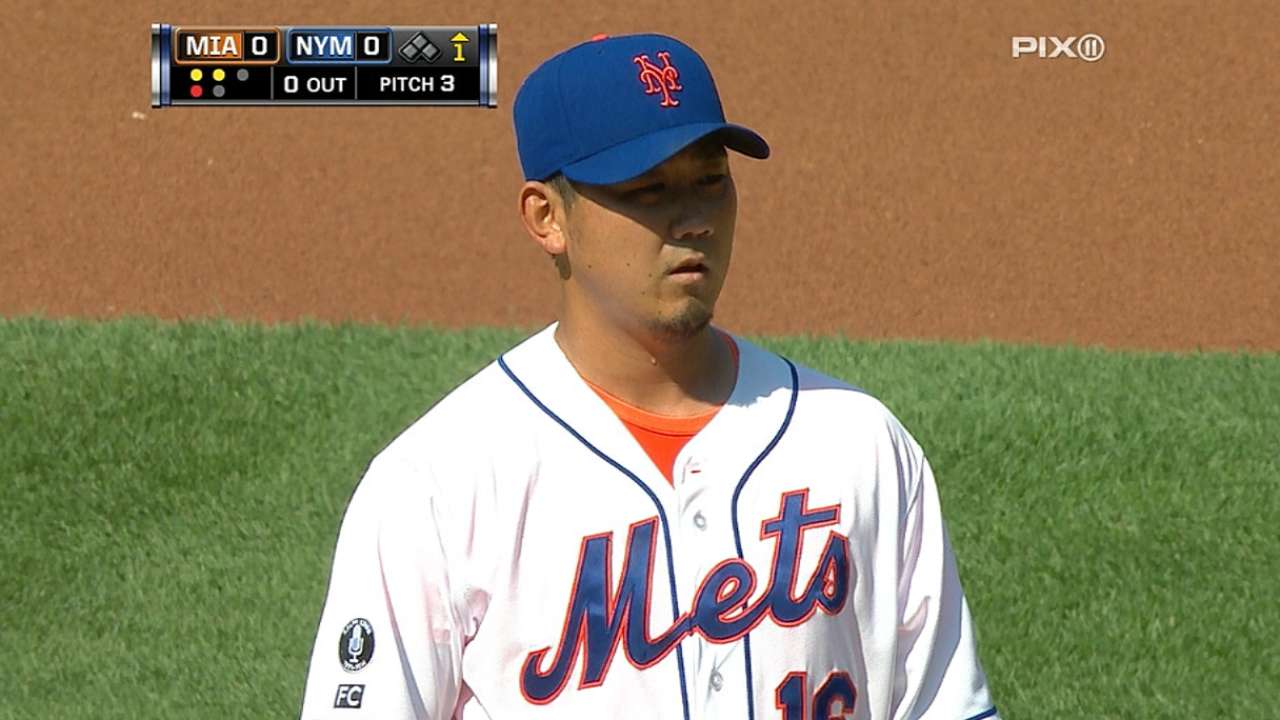 WASHINGTON -- Slowly, Daisuke Matsuzaka is making his way back from a bout of right elbow inflammation. Matsuzaka has been throwing off flat ground in recent days, and could begin doing so off a mound soon.
"He's got to get on a mound and start spinning it," manager Terry Collins said. "But I wouldn't be surprised if he's out pitching early next week."
Once Matsuzaka resumes mound work, Collins continued, he will likely require a Minor League rehab start -- even if his ultimate destination is a return to the bullpen. On the disabled list since July 26 with what initially seemed like a potentially serious injury, Matsuzaka has served the Mets as a starter, long reliever, setup man and closer this season. He was 3-3 with a 3.87 ERA prior to his injury.
Anthony DiComo is a reporter for MLB.com. Follow him on Twitter @AnthonyDicomo. This story was not subject to the approval of Major League Baseball or its clubs.