Mauer, Nolasco headed to Cedar Rapids for rehab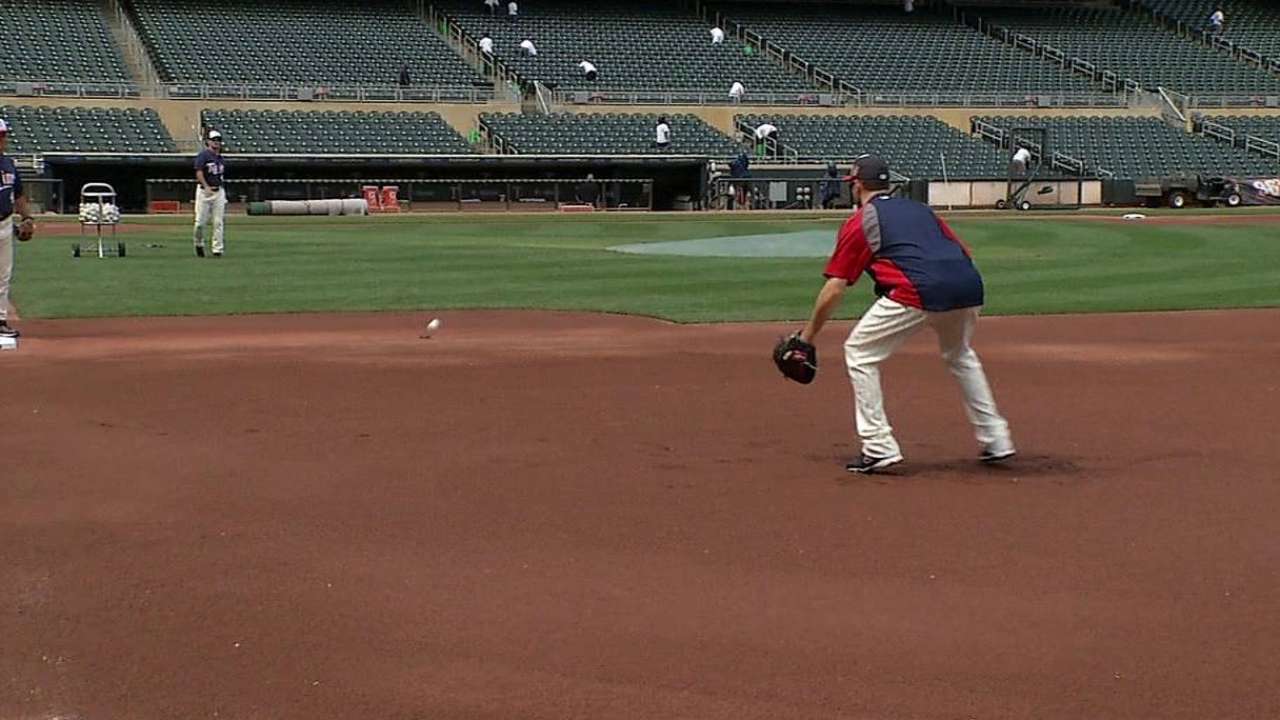 CHICAGO -- Joe Mauer and Ricky Nolasco are headed for rehab assignments with Class A Cedar Rapids and will play in Tuesday's game, Twins assistant general manager Ron Antony said on Friday.
Both are on the 15-day disabled list.
Mauer, who is in Minneapolis, will drive to Cedar Rapids on Sunday, work out Monday, then play Tuesday at first base or designated hitter. Nolasco will stay through this weekend's series in Chicago, work out at Target Field on Monday, then start Tuesday's game at Cedar Rapids.
Antony said the decision to send both to the Cedar Rapids was decided solely on scheduling.
"Everybody was on the road, all of our affiliates, except for Cedar Rapids," Antony said at U.S. Cellular Field before the Twins' three-game series against the White Sox. "This made the most sense, was probably the most convenient. They're home all week."
Mauer has been sidelined with a strained oblique since July 2, but has taken live batting practice in Minneapolis the past two days.
Nolasco, out with an elbow injury since July 7, has tossed a bullpen session each of the last two days, and will throw another Saturday. Antony said Nolasco will likely make two starts on rehab, the second on Sunday, with monitored pitch counts at 50, then 75. He won't return to the Twins between rehab starts.
Antony said there isn't a hard timetable on either, though he expects the pair to remain only with Cedar Rapids for roughly a week, barring any setbacks. There's a chance both could join the Twins in Houston, where the team opens a three-game series a week from Monday.
Mauer's brother, Jake Mauer, is the manager at Cedar Rapids.
Daniel Kramer is an associate reporter for MLB.com. This story was not subject to the approval of Major League Baseball or its clubs.