Back to keep Heyward out of Dodgers series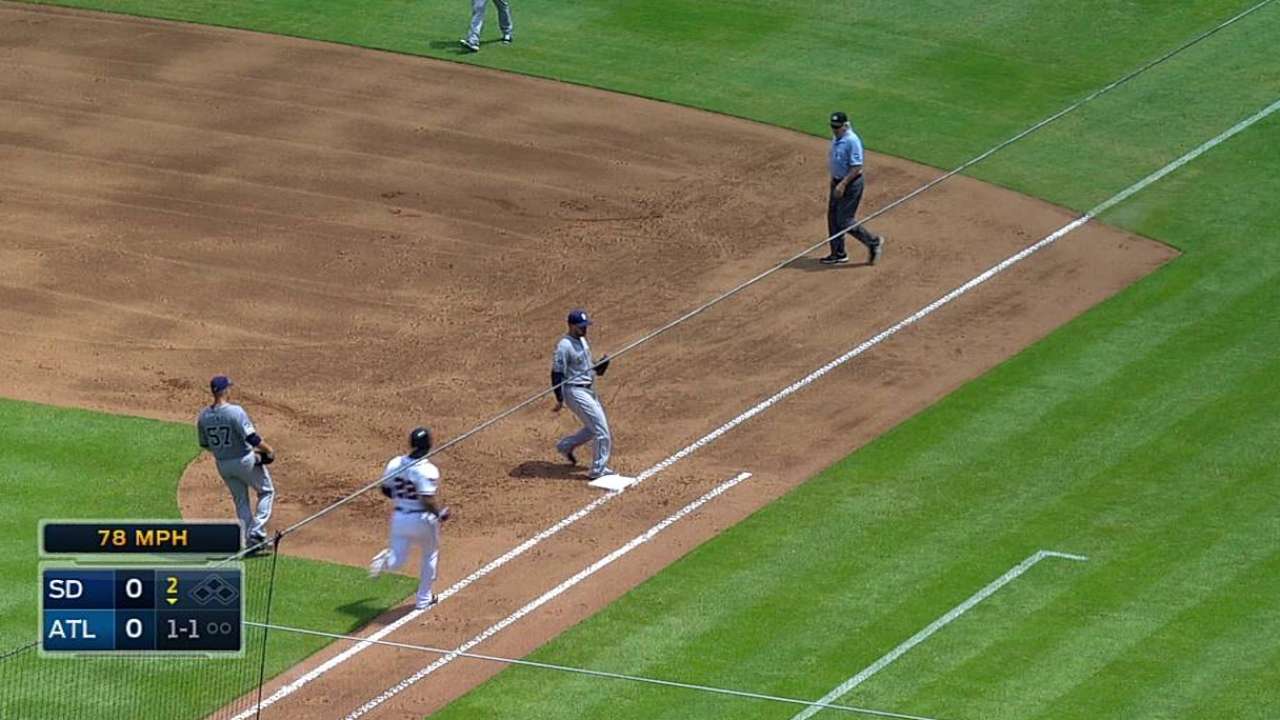 LOS ANGELES -- Jason Heyward arrived in Los Angeles hoping that lower back discomfort would not prevent him from missing more than Tuesday's series opener against the Dodgers. But it now looks like Heyward will not return to the Braves' lineup before Friday night's series opener in San Diego.
Still feeling some discomfort on Wednesday, Heyward missed his second straight start and third in a span of four games. Dating back to Sunday, his lower back has limited him to the four innings he played Monday against the Padres.
"I don't see this being a [disabled list] thing, we haven't even talked about that," Braves manager Fredi Gonzalez said. "I'm going to try to lay off him a little bit and give his [back] a chance to calm down."
Gonzalez said he will likely give Heyward an extra day to rest once he says he is no longer being bothered by the back discomfort that he has felt since ranging into foul territory to attempt to make catch against the Marlins on July 24.
Mark Bowman is a reporter for MLB.com. This story was not subject to the approval of Major League Baseball or its clubs.