LeMahieu laments not squeezing out key run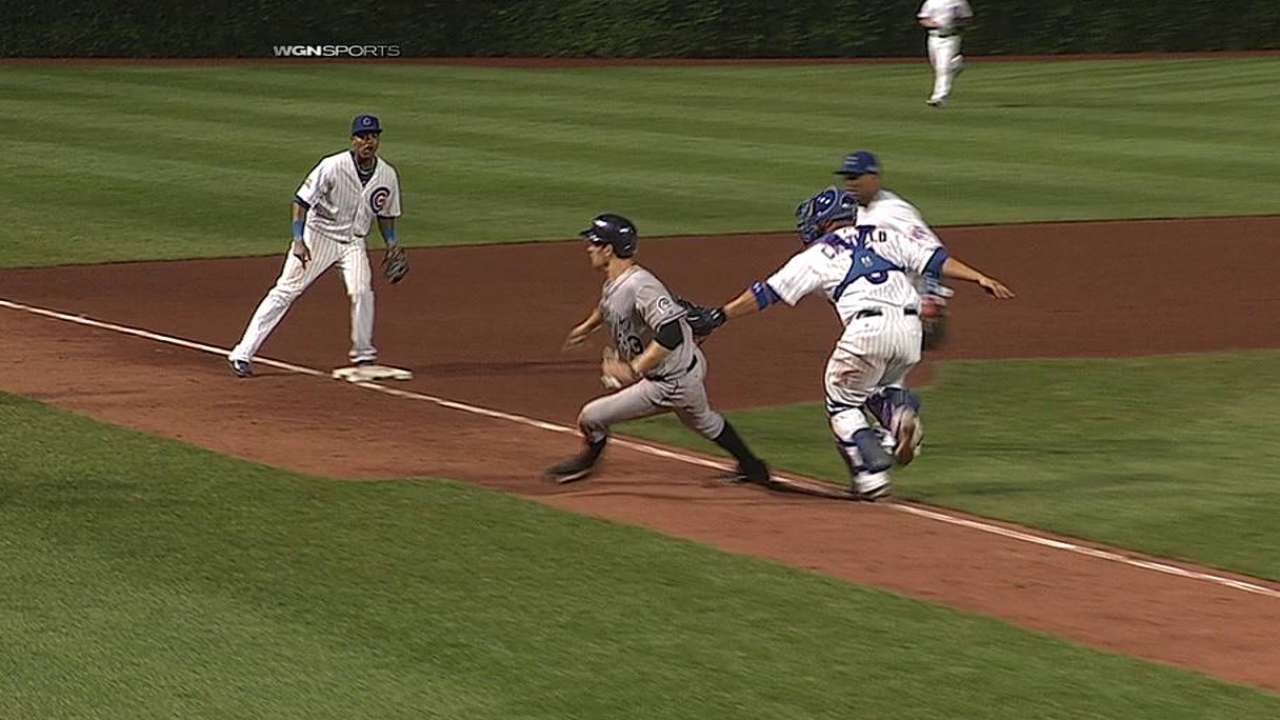 CHICAGO -- The unexpected is often at the root of poor execution. Rockies second baseman DJ LeMahieu was the victim during the 10th inning of Tuesday night's 16-inning, 4-3 loss to the Cubs at Wrigley Field.
With runners at second and third and a 1-1 count, the Rockies dialed up a suicide squeeze with Justin Morneau at third. But Cubs relief pitcher Blake Parker's pitch was low and outside. LeMahieu couldn't reach it, and Cubs catcher Welington Castillo easily chased down Morneau.
"He [Parker] was around the strike zone the whole inning, so the chances of him throwing a strike there were pretty good, but he just didn't," said LeMahieu, who proceeded to strike out to end the inning. "That was a chance to win the game right there."
Manager Walt Weiss said he thought the call came at the right time, with a good bat-handler in LeMahieu. Morneau's speed, or lack thereof, was less important to Weiss than the count and the pitcher. But Parker's pitch made it look bad.
"That's kind of the way it's gone," Weiss said.
Usually one to hide his emotions publicly, Weiss's manner after the game could best be described as icy after the Rockies didn't score for the final 15 innings.
"It was just a frustrating loss," Weiss said. "Three-hour losses are bad enough. But 6 1/2-hour losses are, I guess, twice as bad -- and then some."
Thomas Harding is a reporter for MLB.com. Read his blog, Hardball in the Rockies, and follow him on Twitter @harding_at_mlb. This story was not subject to the approval of Major League Baseball or its clubs.