Sandberg opts to give Byrd a rest against Mets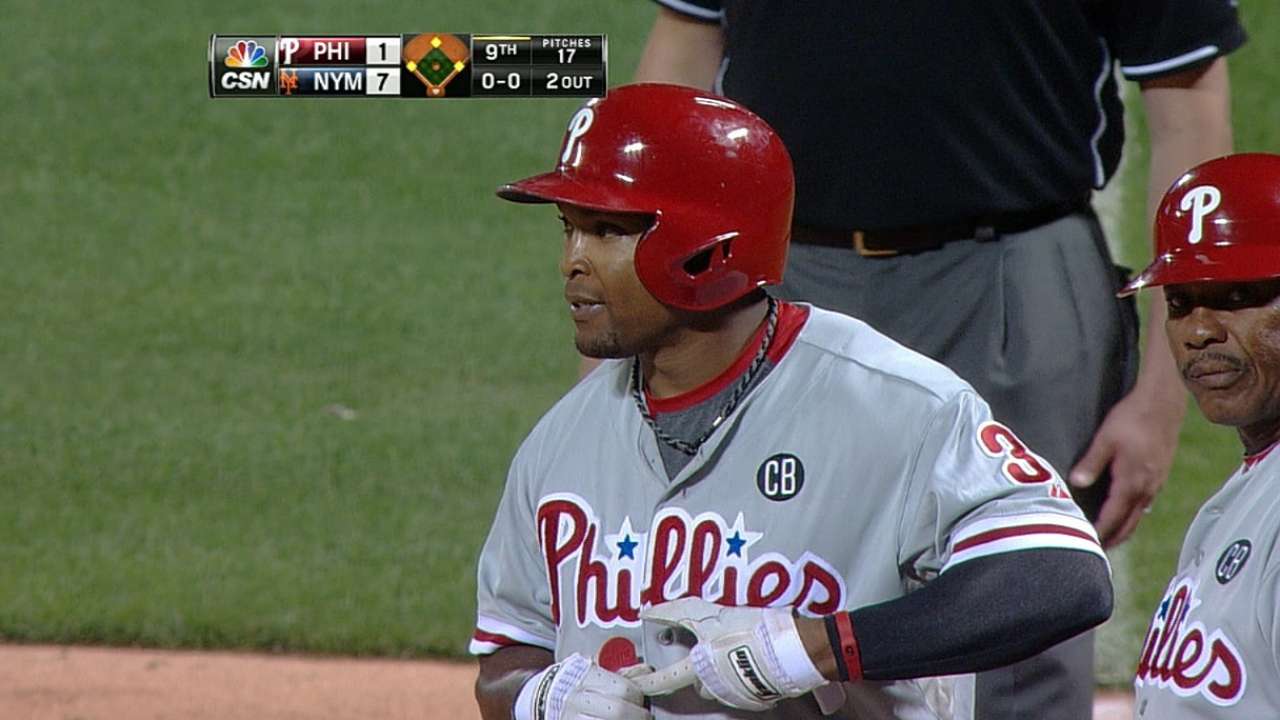 NEW YORK -- Power-starved contenders have had plenty of interest in Phillies right fielder Marlon Byrd.
He still might be dealt before Thursday's non-waiver Trade Deadline.
It raised a few eyebrows Tuesday afternoon when the Phillies posted a lineup without Byrd against the Mets at Citi Field. Byrd went 4-for-5 in Monday's 7-1 loss, and was hitting .273 with 20 home runs, 60 RBIs and an .803 OPS. It seemed unusual that Phillies manager Ryne Sandberg would not play Byrd, considering the circumstances.
"I was looking for a day coming into this series for Marlon," Sandberg said. "I was talking to him about it. I was thinking either today's game or the early turnaround tomorrow. Just so happened that in his last at-bat [Monday], he took a ball off his [left] foot, the same foot he took one off in the last three days. He was hobbling on the bases there, and then hobbling after the game. So I just made the decision to let him get that taken care of today and get him back in there tomorrow."
So it has nothing to do with an impending trade?
"No, not at all," Sandberg said.
Sandberg said he thinks Byrd will be back in the lineup Wednesday.
Todd Zolecki is a reporter for MLB.com. This story was not subject to the approval of Major League Baseball or its clubs.