Marlins not sellers, gaining confidence in rotation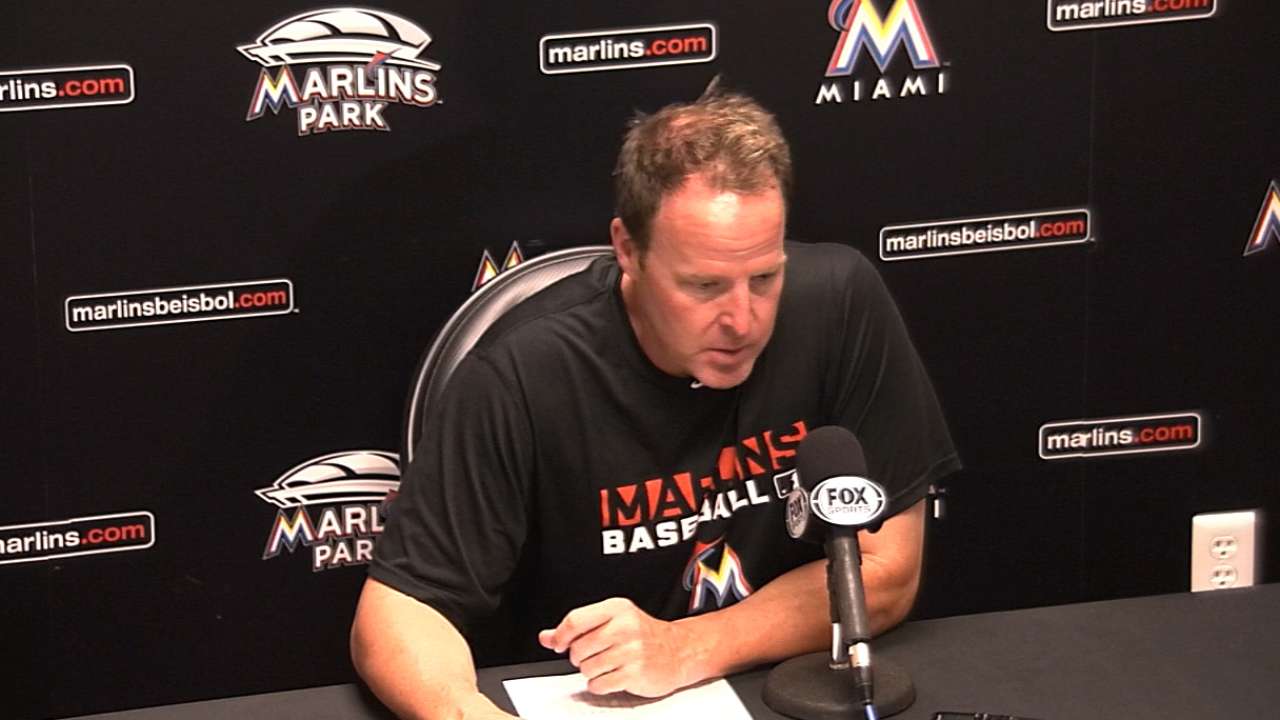 MIAMI -- Fresh off a 6-1 road trip, the Marlins haven't explicitly said they're staying put at the non-waiver Trade Deadline, but they have confirmed they're not sellers.
"I would say you can take us out of the sellers category," said Michael Hill, Miami's vice president of baseball operations. "We're just looking for ways to build on what has been a very positive year for us."
Though the Marlins won't turn down help for their starting rotation, they are more confident in the guys they're trotting out to the mound every day.
Brad Hand and Jacob Turner were a combined 3-0 with a 1.50 ERA in 18 innings during the Marlins' road trip, something that has manager Mike Redmond feeling a lot more secure about the revolving door at the back end of the starting rotation these past few months.
"When you talk about getting on a roll and winning games, the first thing, at least for me, and probably most managers would say the same thing, is how the pitching is," Redmond said. "And our pitching's been really good. I feel great when our guys go out there."
Closer Steve Cishek has received his fair share of attention recently, Hill said, especially since he mounted such a stellar week (five saves, 1.80 ERA) that he was named the co-National League Player of the Week on Monday.
But the 28-year-old, who admitted to checking trade rumors online once "when I was bored," was adamant about remaining a Marlin.
"I love it here, I love the guys," Cishek said. "I think what we're doing here is amazing. Meaningful games obviously keep your interest. I just love the direction the team's going. [But] it's out of my control. Whatever happens, happens."
Maria Torres is an associate reporter for MLB.com. This story was not subject to the approval of Major League Baseball or its clubs.