Sandy says Mets 'unlikely' to make a deal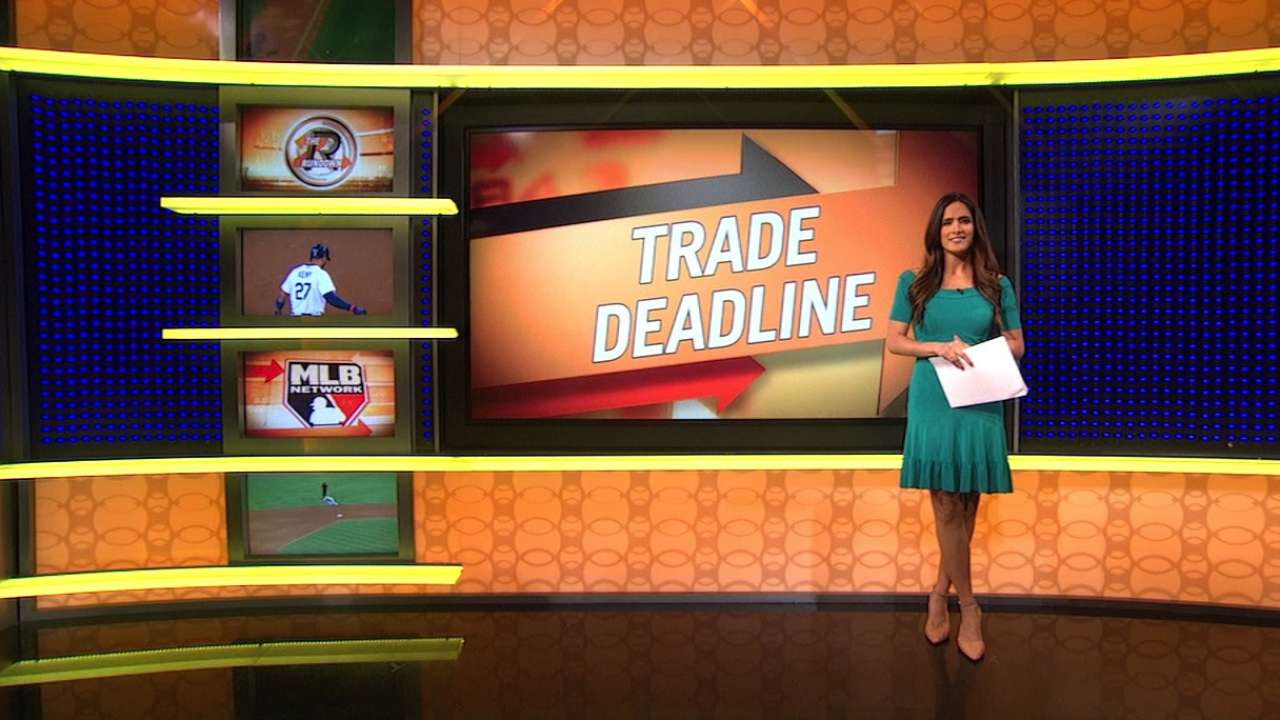 NEW YORK -- Those dreaming of a blockbuster trade bringing superstar Rockies shortstop Troy Tulowitzki to Flushing can keep dreaming for now. Mets general manager Sandy Alderson on Monday called it "unlikely" that the club will complete any deal before Thursday's non-waiver Trade Deadline -- Tulowitzki or otherwise.
"If I had to make a guess, I would say nothing will happen," Alderson said. "But you never know what's going to transpire in the next three days or so. Clubs that may be having conversations elsewhere circle back based on what they think their options might be. So I'd say we have an opportunity to do a thing or two, but we're not inclined to at this point. It's speculation, but I wouldn't bet on something happening before the Deadline."
Essentially, Alderson continued, the Mets are currently caught between being buyers and sellers. Entering Monday's play seven games out of a National League Wild Card spot and five games under .500, the Mets do not want to deal away any of their expendable veteran assets -- most notably starting pitcher Bartolo Colon or second baseman Daniel Murphy. But Alderson is also hesitant to trade away a significant chunk of his much-improved farm system in a blockbuster deal that may or may not be possible anyway.
"When I say it's unlikely that we'll do anything, we're not anxious to be sellers," Alderson said. "We're cautious about being buyers. But we'll see."
As for Tulowitzki specifically, rumors gained traction recently when the New York Post reported that the Mets called the Rockies to communicate their interest. But Rockies owner Dick Monfort has made it clear on multiple occasions that he does not want to trade Tulowitzki or outfielder Carlos Gonzalez, the two cornerstones of his lineup. Until that changes, a deal remains unlikely -- even if Alderson could envision dipping into his farm system to make such a blockbuster happen in the future.
"That's a possibility," Alderson said of a significant deal to add offense. "In fact, to me that sounds more desirable than inching your way there, giving up prospects in more cautious transactions. So I wouldn't rule that out. But it's got to be the right time for the right player under the right circumstances."
Anthony DiComo is a reporter for MLB.com. Follow him on Twitter @AnthonyDicomo. This story was not subject to the approval of Major League Baseball or its clubs.