La Russa, Torre offer salutes to Selig
Former managers bid outgoing Commissioner farewell during Hall of Fame speeches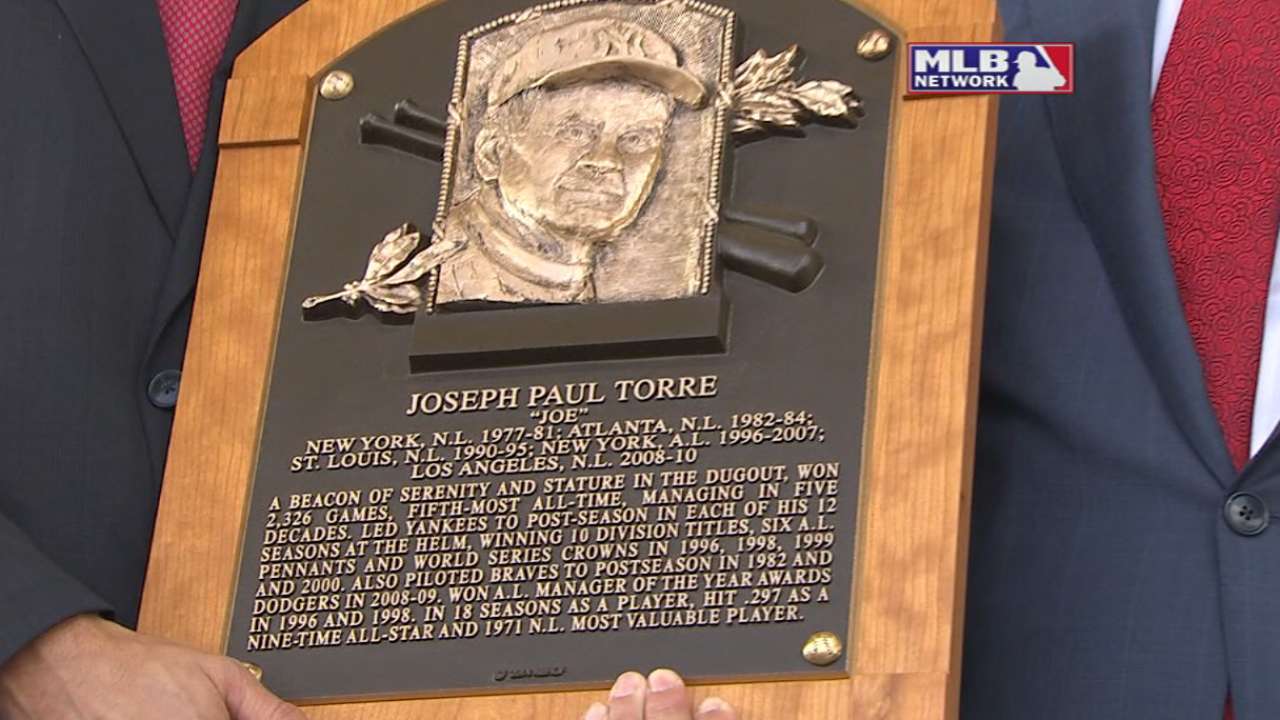 COOPERSTOWN, N.Y. -- Managers Tony La Russa and Joe Torre both saluted Commissioner Bud Selig in their Hall of Fame induction acceptance speech on Sunday at the Clark Sports Center. Torre works for Major League Baseball, and La Russa did before recently accepting a position as chief baseball officer for the Arizona Diamondbacks.
Selig has announced that he will step down as Commissioner on Jan. 25, 2015.
"I had two great years, plus a little bit, learning about the immensity of Major League Baseball and how many great people work there," La Russa said. "And since I study leadership, let me tell you that the man that's leaving has been a great leader. I've learned from Commissioner Selig. Like many, we don't want him to leave. But I guess he's going to leave, and we want to commend him for the work he's done."
"I want to thank the Commissioner for allowing me to stay connected to this great game," Torre said.
Paul Hagen is a reporter for MLB.com. This story was not subject to the approval of Major League Baseball or its clubs.