Thumb sprain keeps Cespedes out of lineup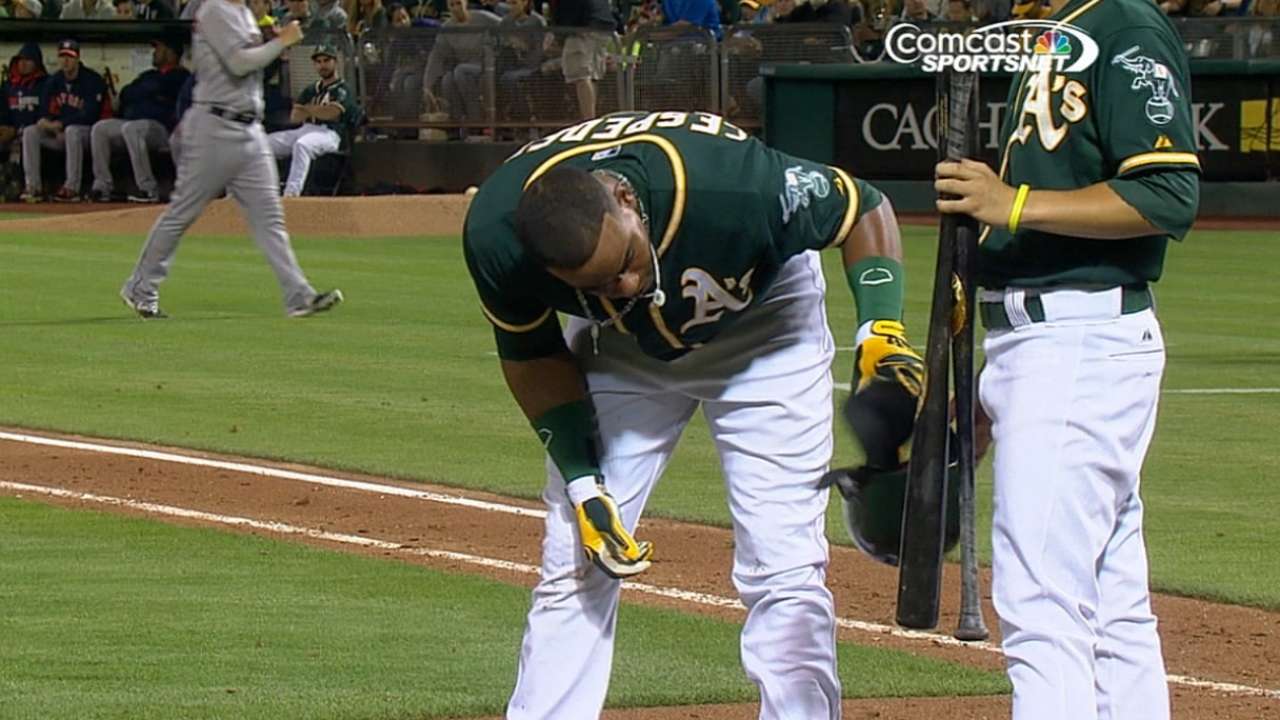 OAKLAND -- Yoenis Cespedes sprained his right thumb on Wednesday and was not in the A's lineup on Thursday, but manager Bob Melvin said there is a good chance that Cespedes will start Friday in Texas.
Cespedes hit two homers in the A's 9-7 victory Wednesday and matched a career high with five RBIs before hurting his thumb as he fell to the ground on a fifth-inning swing. He stayed in left field for a half-inning and then departed to get X-rays, which were negative.
"The swelling was minimal, it was just more the soreness in the joint," Melvin said. "But they got him ready to go."
The left fielder's breakout performance on Wednesday snapped a 25-game homerless drought and lifted his season totals to 16 home runs and 61 RBIs.
Aaron Leibowitz is an associate reporter for MLB.com. This story was not subject to the approval of Major League Baseball or its clubs.