Conger happy to cede No. 16 to Street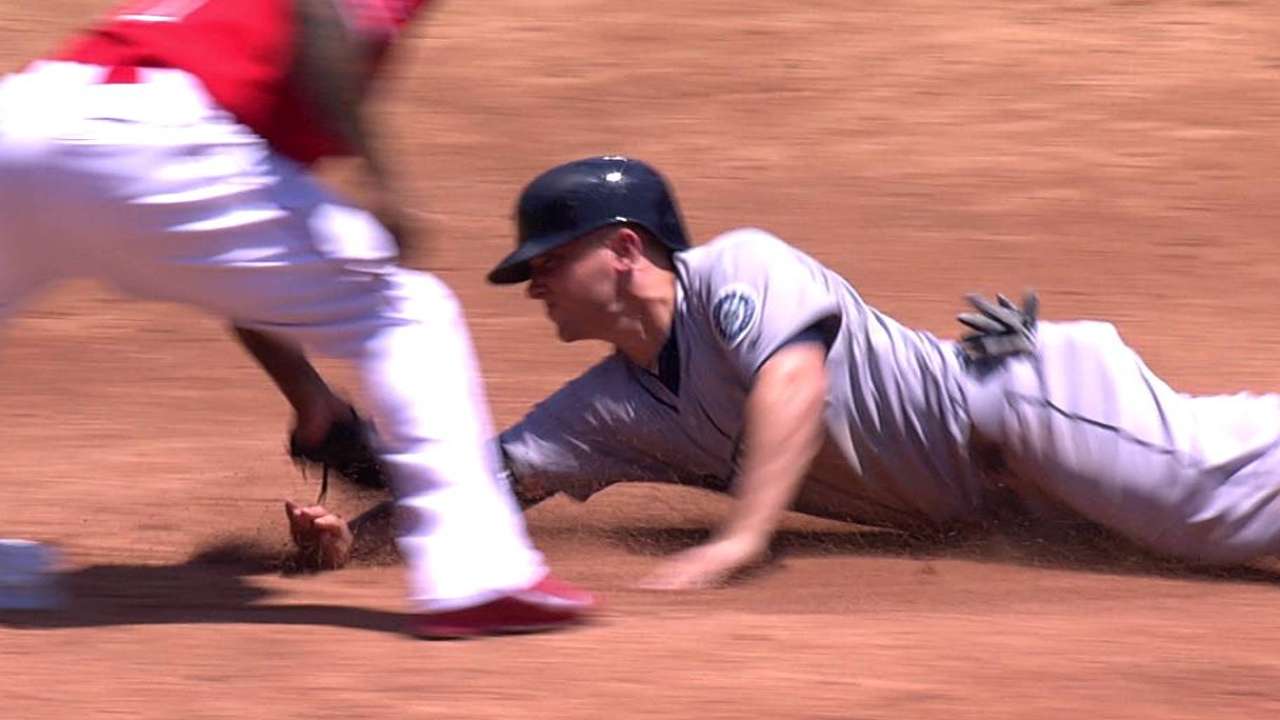 ANAHEIM -- Catcher Hank Conger didn't expect anything in return after willingly giving up No. 16, but new closer Huston Street nonetheless wants to treat Conger and a guest to an all-expenses-paid vacation because of it.
"We'll see," Conger said when asked if he'd take Street up on the offer. "I mean, he offered, and I like to travel, but it wasn't that big of a deal for me to give up."
Shortly after Friday's trade, Conger switched to No. 24 -- which he'd donned for most of his amateur days in honor of Ken Griffey Jr. -- and graciously handed No. 16 to Street when approached by the Angels' public-relations department.
"He's a veteran," Conger said. "I need to get more dirt on my spikes before I can keep my numbers."
Conger joked that he originally picked 16 because it's the number worn by the character Peter La Fleur in the movie "Dodgeball," then provided the real reason.
"I loved watching Garret Anderson," Conger said of the former Angels outfielder. "At first I was kind of gun shy taking the number, just out of respect. I grew up watching him play once I moved over here to California."
No. 16 is a lot more significant to Street, though.
Street's worn the number the last five years in honor of his late father, James, who donned it while leading the Texas Longhorns to the 1969 national championship as arguably one of the best triple-option quarterbacks in college-football history. Street and his father were close, thus No. 16 took on even more meaning when James died of a heart attack on Sept. 30, 2013.
"Once he told me the significance of the number," Conger said, "I had no problem giving it up."
Alden Gonzalez is a reporter for MLB.com. Read his blog, Gonzo and "The Show", and follow him on Twitter @Alden_Gonzalez. Matthew DeFranks is an associate reporter for MLB.com. This story was not subject to the approval of Major League Baseball or its clubs.