Rookie Kiermaier earns Heart and Hustle honor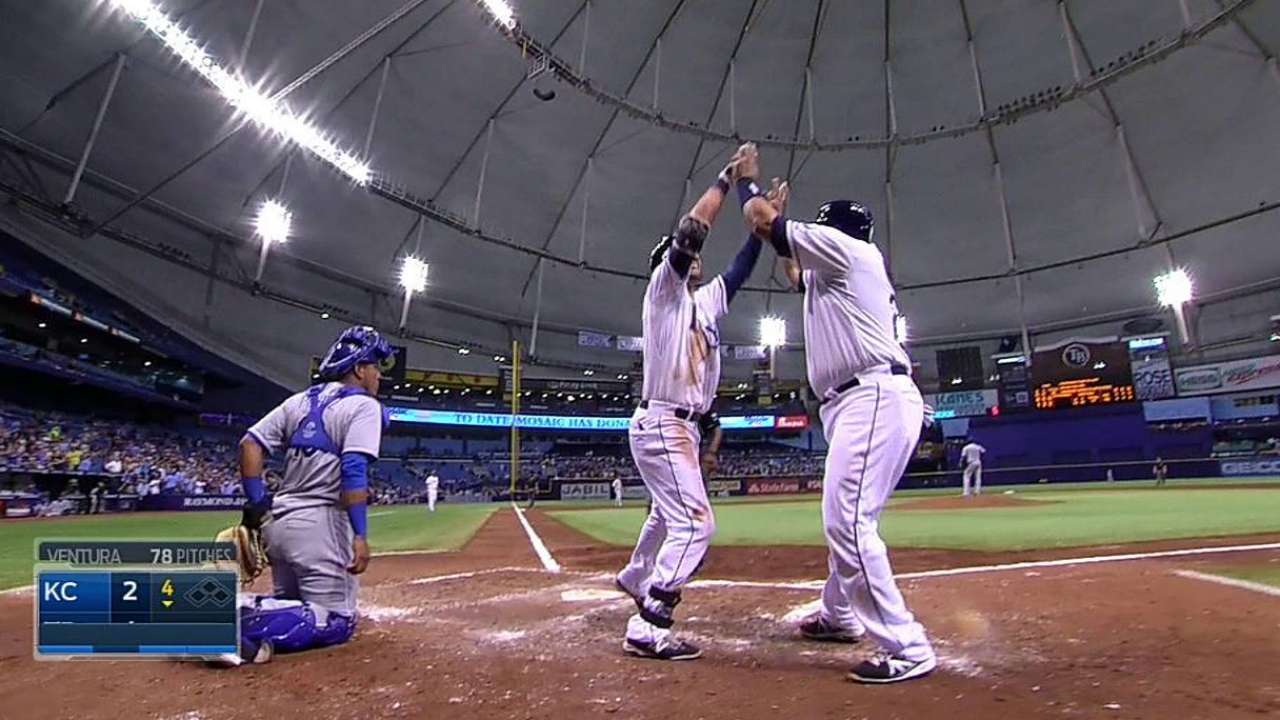 ST. LOUIS -- When Kevin Kiermaier was intentionally walked Sunday in Minnesota, the Rays rookie didn't walk but rather hustled down the first-base line.
"Hey, man, it's called a walk for a reason," teammates told him.
That moment is one of several reasons Kiermaier has been named the Rays' recipient of this year's Heart and Hustle Award. The award honors active players who demonstrate a passion for the game of baseball and best embody the values, spirit and tradition of the game, and it is voted on by former players.
A recipient from each organization is honored before fans, alumni and active players vote to select a final winner to represent the league.
"I've looked at some of the other names of guys who were recipients for it, and it's really cool to be mentioned in the same category as them," Kiermaier said. "You can bet I'll be playing like that for as long as I play."
The final winner will be announced Nov. 18 at the 15th Annual Legends for Youth Dinner in New York City, a fundraiser for the series of free Legends for Youth Baseball Clinics.
Alex Halsted is an associate reporter for MLB.com. This story was not subject to the approval of Major League Baseball or its clubs.