Vazquez impressing Red Sox in field, at plate
Rookie catcher a quick learner, communicates well with pitching staff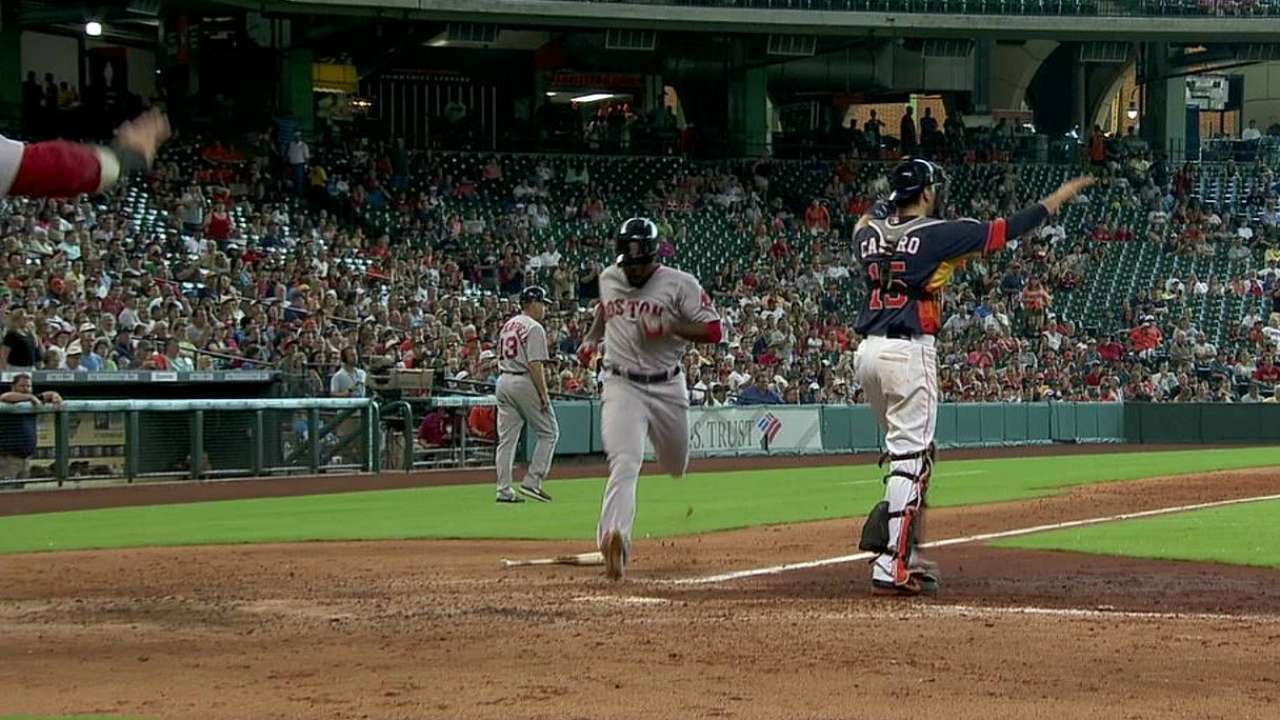 TORONTO -- With the Red Sox's win Monday, the team improved to 5-0 when rookie catcher Christian Vazquez is behind the plate.
Vazquez is the first Red Sox catcher to win each of his first five starts behind the plate, and the first player in the Major Leagues in 31 years, since the Brewers' Bill Schroeder won his first six in 1983.
Vazquez, who made his Major League debut July 9, was not in the starting lineup Tuesday against the Blue Jays. David Ross handled the catching duties.
Red Sox manager John Farrell said the rookie backstop has shown himself to be a quick learner in his short time in the Majors, asking questions and taking advice from veterans like Ross and pitcher John Lackey, who took Vazquez under his wing in Monday's win.
"I thought [Monday] night was a great example," said Farrell. "Because there was a time in the second or third where maybe he and [Lackey] weren't on the same page, and they were able work through it in the inning, and then to hear conversations between innings and see it play out the following innings, it was a great moment."
Part of what's impressed Farrell about Vazquez is his willingness to take trips to the mound to work with whomever is pitching.
Aside from that confidence, Farrell also believes his young catcher has shown an exceptional ability to receive the ball.
"I think [Monday] night he dropped one pitch. It might've been the first in five games he's dropped," he said. "He's been very impressive on the receiving end."
The 23-year-old has also fared well at the plate, going 6-for-18 with three doubles and seven RBIs.
Jamie Ross is an associate reporter for MLB.com. This story was not subject to the approval of Major League Baseball or its clubs.