In-demand Ziegler keeps tabs on trade talks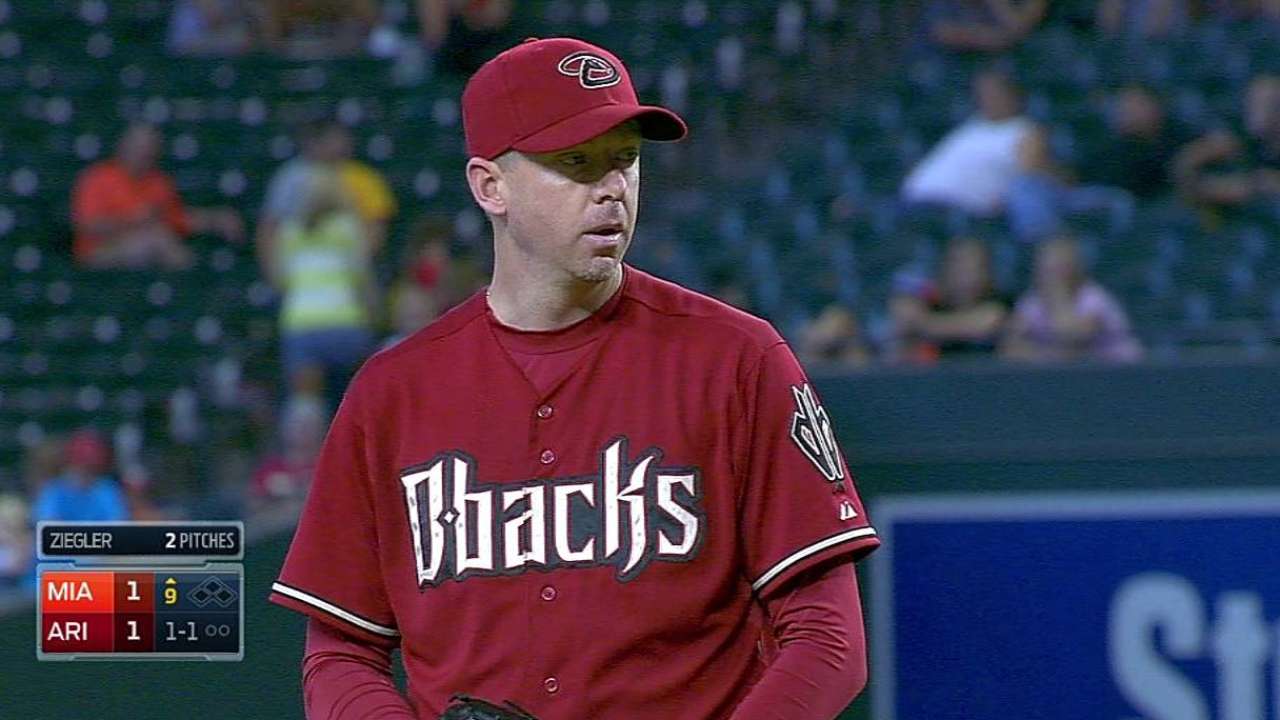 PHOENIX -- Some players try to tune out trade rumors that involve them, but D-backs reliever Brad Ziegler takes a different approach.
Ziegler is active on Twitter for his Pastime for Patriots charity and the like, keeping him abreast on the latest rumors.
"I don't want to be blindsided," Ziegler said. "I would rather have an idea if I'm going to go somewhere so I can start exploring what that would be like in my head, talking with my wife about it, figure out the logistics of moving, what we would do. I would rather have all that planned and then if it ends up not happening, we can go back into relax mode."
Ziegler is an attractive trade chip given how durable and consistent he's been over his career, but the D-backs are hesitant to deal him for that very reason.
In a Majors-leading 51 appearances entering Monday night, Ziegler had a 2.50 ERA and he is under contract for $5 million next year with a club option at $5.5 million in 2016.
"My preference is to stay, for sure," Ziegler said. "We got a little taste of the playoffs in 2011 and I want to be with this team when we get back. Obviously this year hasn't worked out and you could say the last three years haven't worked out how we wanted, but there's no question the talent is here and with just a few tweaks here and there we can be back in there and once we get back there anything can happen. We don't have to be the favorite going into the playoffs, we just got to get there and then hit a good streak."
Steve Gilbert is a reporter for MLB.com. Read his blog, Inside the D-backs, and follow him on Twitter @SteveGilbertMLB. Adam Lichtenstein is an associate reporter for MLB.com. This story was not subject to the approval of Major League Baseball or its clubs.