Injured Mauer ramps up baseball activities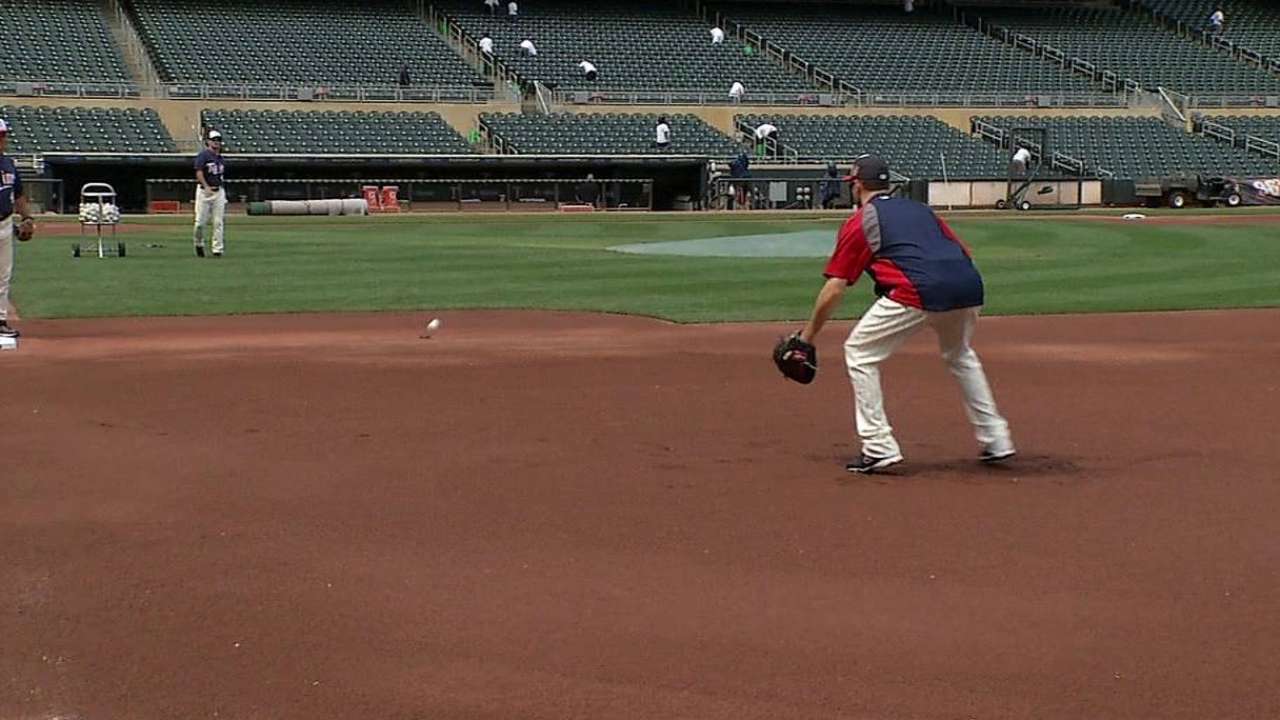 MINNEAPOLIS -- Twins first baseman Joe Mauer continued to take ground balls before Monday's game against the Indians, and he started swinging the bat on Sunday.
Mauer, who has been on the 15-day disabled list with a strained right oblique since July 2, is starting to ramp up his baseball activities, but there's still no timetable for his return.
"He did fine today," Twins manager Ron Gardenhire said. "He took some ground balls and threw to second base. Yesterday, he did a little bit of both with swinging and doing that. We'll let him do that again tomorrow with some dry swings, as they say."
Gardenhire has been encouraged by his first baseman's progress in recent days, as swinging the bat was a big step for Mauer, who will move on to hitting balls off a tee and soft toss before hitting live pitching.
"He gets a little sore after these things but it's progressing good," Gardenhire said. "He's coming along."
Rhett Bollinger is a reporter for MLB.com. Read his blog, Bollinger Beat, and follow him on Twitter @RhettBollinger. This story was not subject to the approval of Major League Baseball or its clubs.