Victorino gets a break from Rogers Centre turf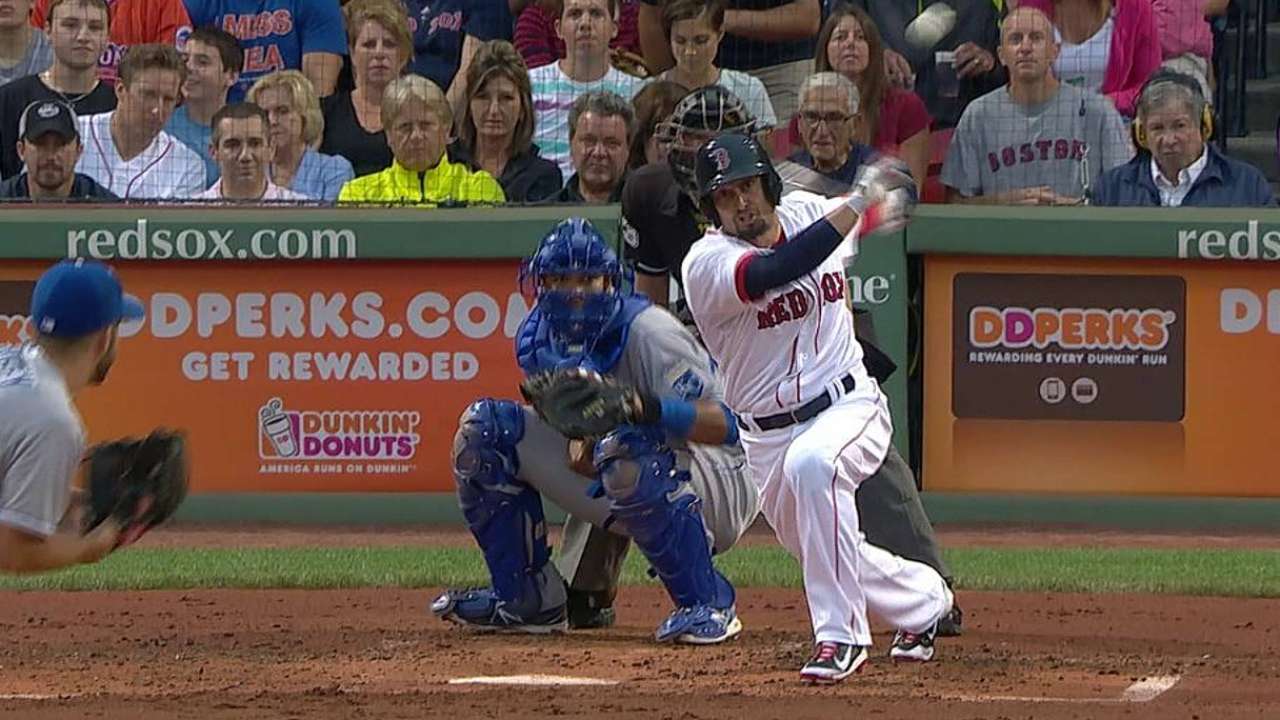 TORONTO-- Red Sox outfielder Shane Victorino was not in the lineup for the series opener against the Blue Jays on Monday after playing a pair of games over the weekend for the first time since late May.
The right fielder, who went on the 15-day disabled list with a right hamstring strain May 24 and suffered a back injury while on rehab, returned for the final two games of the three-game series against the Royals.
Red Sox manager John Farrell said a four-game series on the Rogers Centre turf means the club will monitor the 33-year-old a little closer than usual.
"He's come out of the last four days feeling very good and if needed, he could play today," Farrell said. "But we want to be cautious, and we have to manage it as best we can."
Victorino, who was also on the DL with a right hamstring injury to begin the season, was 3-for-7 over two games against the Royals and appears to have his timing back after a 10-game rehab assignment with Class A Lowell and Triple-A Pawtucket. He batted sixth in both games since his return.
"He's back to health and he's swinging the bat well," said Farrell. "And it looks like his timing is pretty good right now after not an extended rehab assignment. Given what he's missed, I think he's come back to us doing a very good job."
Victorino is hitting .255 with one homer and 10 RBIs. Brock Holt started in right field Monday.
Jamie Ross is an associate reporter for MLB.com. This story was not subject to the approval of Major League Baseball or its clubs.