Extra-inning showdowns lead to series finale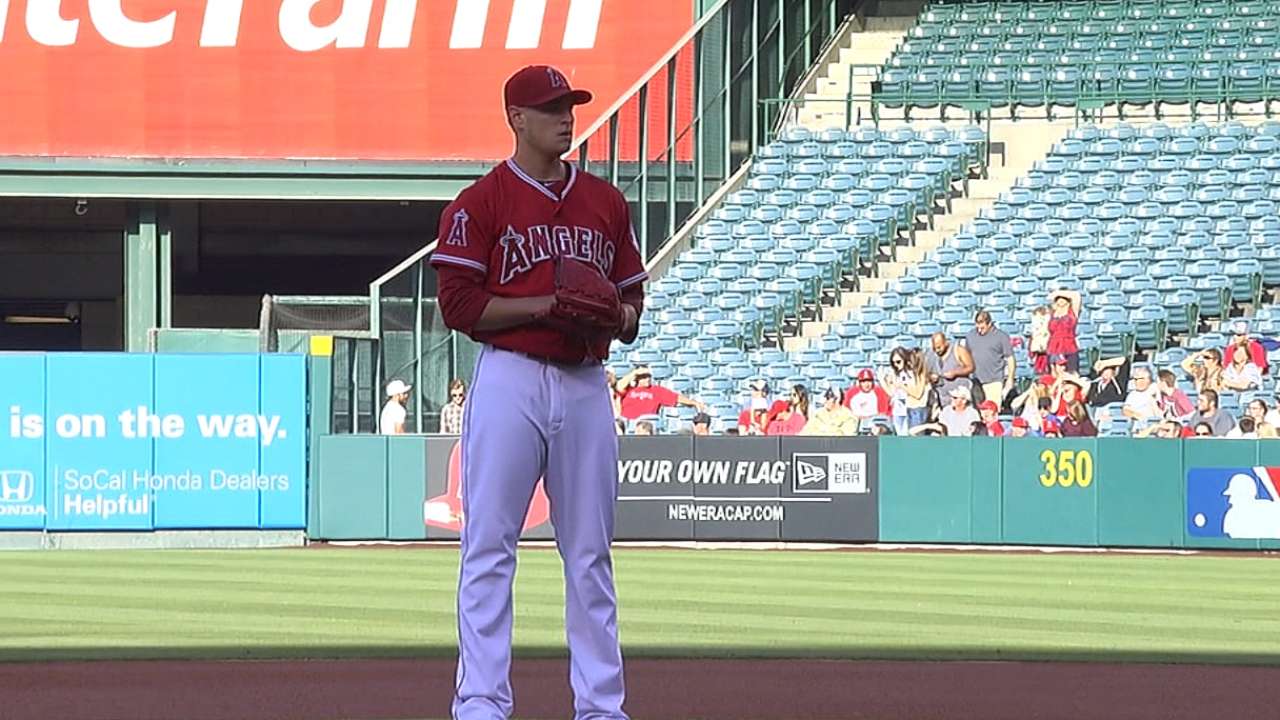 ANAHEIM -- The Angels and Mariners have been working overtime this weekend.
In the first two games of a three-game series, Seattle and Los Angeles waged a 16-inning marathon and a 12-inning affair, combining to score just 10 runs in more than 10 hours while splitting the pair.
It was the third time this season the Angels have played back-to-back extra-inning games. The two teams became the first clubs to play a 12-plus-inning game after playing at least 16 the game before since the Expos and Astros in 1991.
"It happens from time to time," Angels manager Mike Scioscia said. "I think you're always set up to try to win it in nine innings with always the mindset that whatever happens in the 14th inning, you have to get there. So that's always in the back of your head. We're going to try to win it in nine innings and you just have to play the cards as they're dealt and go from there."
The Angels had not played as many innings in two days since playing 30 against Cleveland in Sept. 2010. They have not played three consecutive extra-inning games since 1986, though that was in a span of four days.
The two teams had already played an extra game and then some prior to Sunday's series finale. The two bullpens have combined to toss 22 2/3 innings of four-run ball as 17 different relievers took the ball.
Were it not for their starters -- Jered Weaver and Garrett Richards -- going deep, the Angels bullpen could have been in deeper trouble.
"Weave pitched into the seventh, Garrett pitched eight innings, that was important, too," Scioscia said. "I think we came out of it about as well as you'd expect."
Scioscia said the club would use Matt Shoemaker -- Monday's scheduled starter -- if they needed to Sunday.
Friday's game was the longest of the season for each team, both in terms of time and innings.
Matthew DeFranks is an associate reporter for MLB.com. This story was not subject to the approval of Major League Baseball or its clubs.