Dozier a catalyst for Twins' high rate of DPs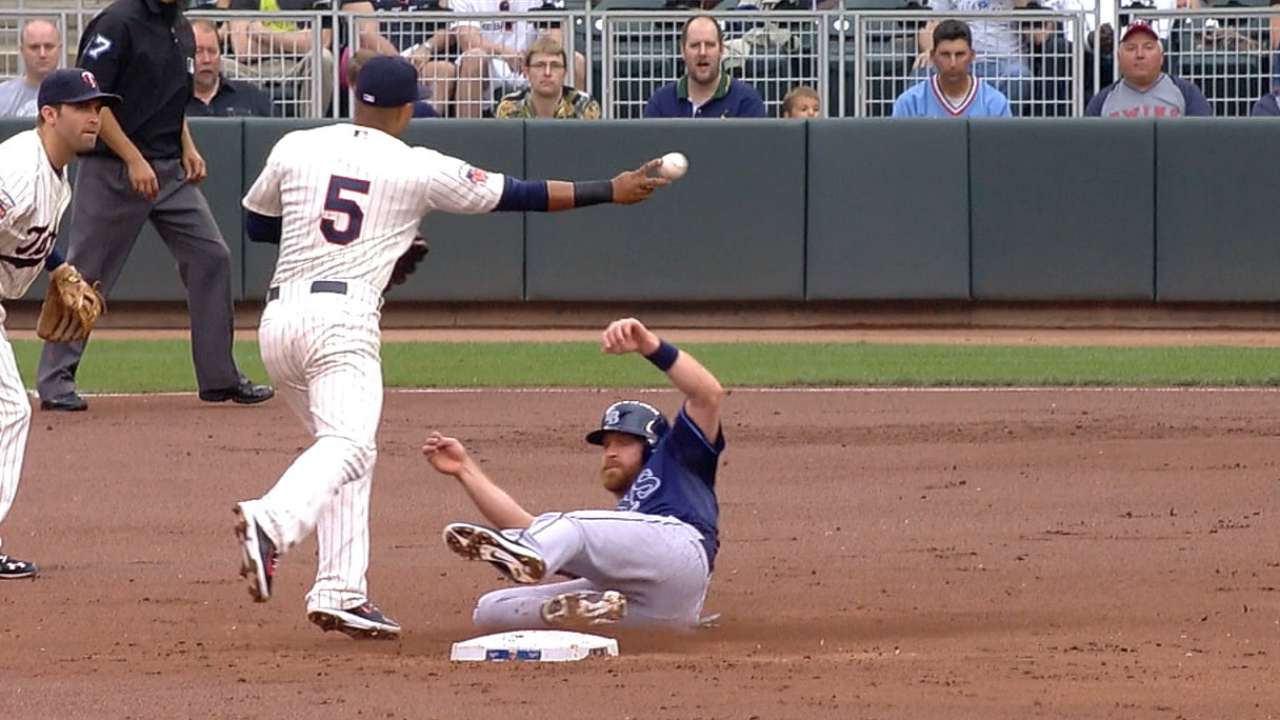 MINNEAPOLIS -- If there's one thing the Twins can take solace in during a rough start to the second half of the season, it's the fact that their infield is operating efficiently.
Minnesota turned five double plays in Saturday night's 5-1 loss to Tampa Bay, one off the team record set in 1990. The Twins entered Sunday fifth in the Major Leagues with 0.96 double plays turned per game, and their .987 fielding percentage was tied for third in the American League.
But there is, of course, a downside to being among the league's best when it comes to turning two.
"There's the old saying that if you lead the league in double plays, that means you have a lot of people on base, which is not good for your pitching staff," manager Ron Gardenhire said. "But at least we're getting ground balls and getting out of them. You can count on those guys, and they're pretty good at it."
The catalyst for defensive excellence has been second baseman Brian Dozier, who Gardenhire endorsed as a Gold Glove candidate.
"He's spectacular," Gardenhire said. "Every day he makes some kind of play. And I do mean that. It's not just here and there. It's every day you see him make a play. He's one of the better ones I've seen out there as far as moving around, agility-wise, and making plays.
"Dozier turns it as well as anybody. That little backhand feed -- he's got that down pat. That's not easy to do. Him and [Eduardo] Escobar work pretty well up the middle."
Alex M. Smith is an associate reporter for MLB.com. Follow him on Twitter @asmiff. This story was not subject to the approval of Major League Baseball or its clubs.