Return to field could come soon for Beltran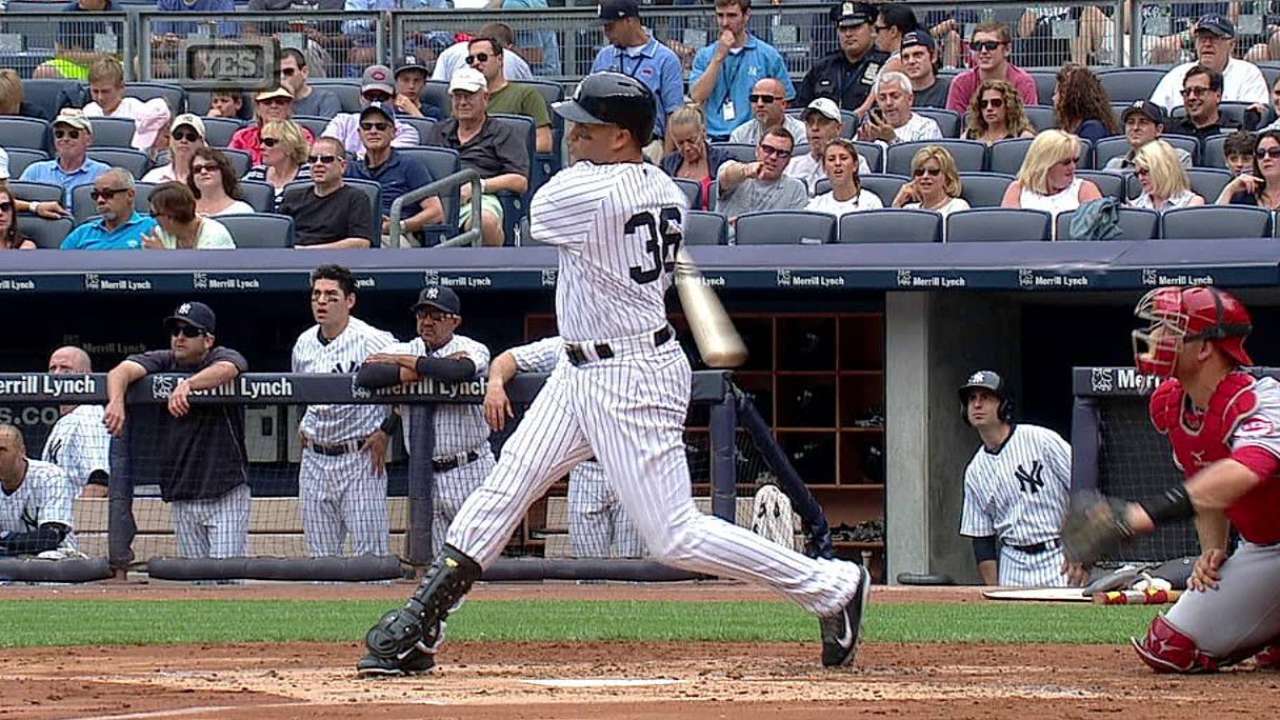 NEW YORK -- Designated hitter Carlos Beltran could start a throwing program soon as he tries to work his way back to playing the outfield this season.
Beltran has been limited to designated hitter duties since hyperextending his right elbow in April, an injury that required a stint on the disabled list. He described the feeling in his elbow since his return as tight but not painful, and insists he feels fine.
Injuries have limited Beltran to 63 games this season, the first of a three-year, $45 million contract he signed during the offseason. Not only did his elbow cause him to miss time, swelling in his right knee kept him out of the lineup for a few days earlier this month, and on Friday he returned from the seven-day concussion DL.
"I'm OK," Beltran said. "I think everyone right now at this point is not feeling 100 percent, but at the same time, it's not time to think about it."
The Yankees would like for Beltran to return to the outfield in order to free up the DH spot in the lineup. Manager Joe Girardi would like to give some players partial days off, among them Derek Jeter and Ichiro Suzuki, both of whom are 40, and Mark Teixeira, who has had his own injury issues.
Beltran started a throwing program in June but was shut down late in the month after he started experiencing some tightness in his forearm.
For now he is still trying to adjust to not playing the field for the first time in his career.
"It is what it is," he said. "I have to come to the ballpark and focus on the things that I can control right now, and right now I'm not playing in the outfield, so I can not be thinking about that. I've got to be thinking about [how] DH-ing is my job, and I need to just focus on that."
Jamal Collier and Jake Kring-Schreifels are associate reporters for MLB.com. This story was not subject to the approval of Major League Baseball or its clubs.