Ubaldo to throw another bullpen session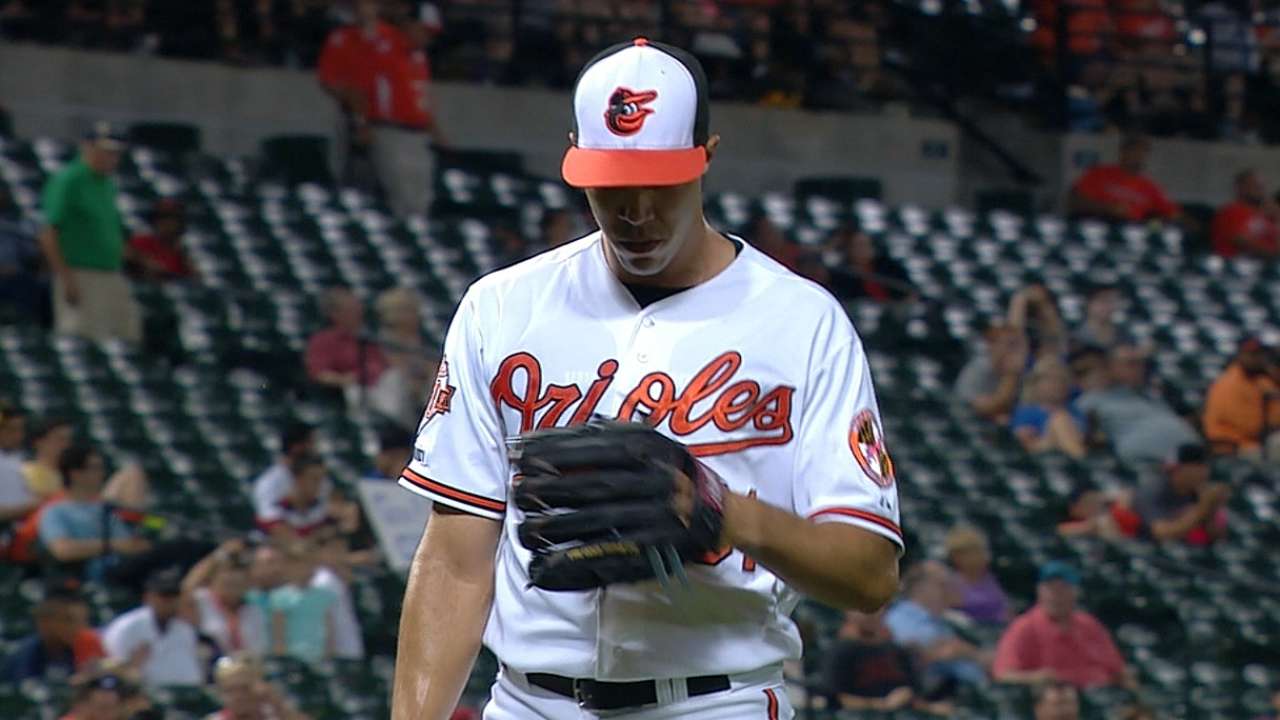 OAKLAND -- Ubaldo Jimenez will throw another bullpen session on Sunday, and if all goes well, he could make a rehab start Wednesday and potentially rejoin the Orioles when they return home from their 10-game West Coast trip on July 29.
Jimenez went on the disabled list on July 13, retroactive to July 8, with a sprained right ankle. He threw on Thursday, and manager Buck Showalter said the next hurdle for Jimenez is to pitch out of the stretch.
"Yesterday was better. The only thing he lacks is throwing from the stretch," Showalter said on Friday. "I'm hoping that goes real well Sunday and he can go out and pitch."
The ankle sprain, which occurred in a parking lot outside Jimenez's apartment, was another road block in the righty's frustrating year. Jimenez is 3-8 with a 4.52 ERA after the O's signed him to a four-year, $50 million contract -- the largest for a free-agent starting pitcher in club history -- this offseason.
Kevin Gausman, who was called up from Triple-A Norfolk to take Jimenez's spot, has been optioned or recalled nine times in 2014.
Aaron Leibowitz is an associate reporter for MLB.com. This story was not subject to the approval of Major League Baseball or its clubs.