Wainwright plans to be more careful with his words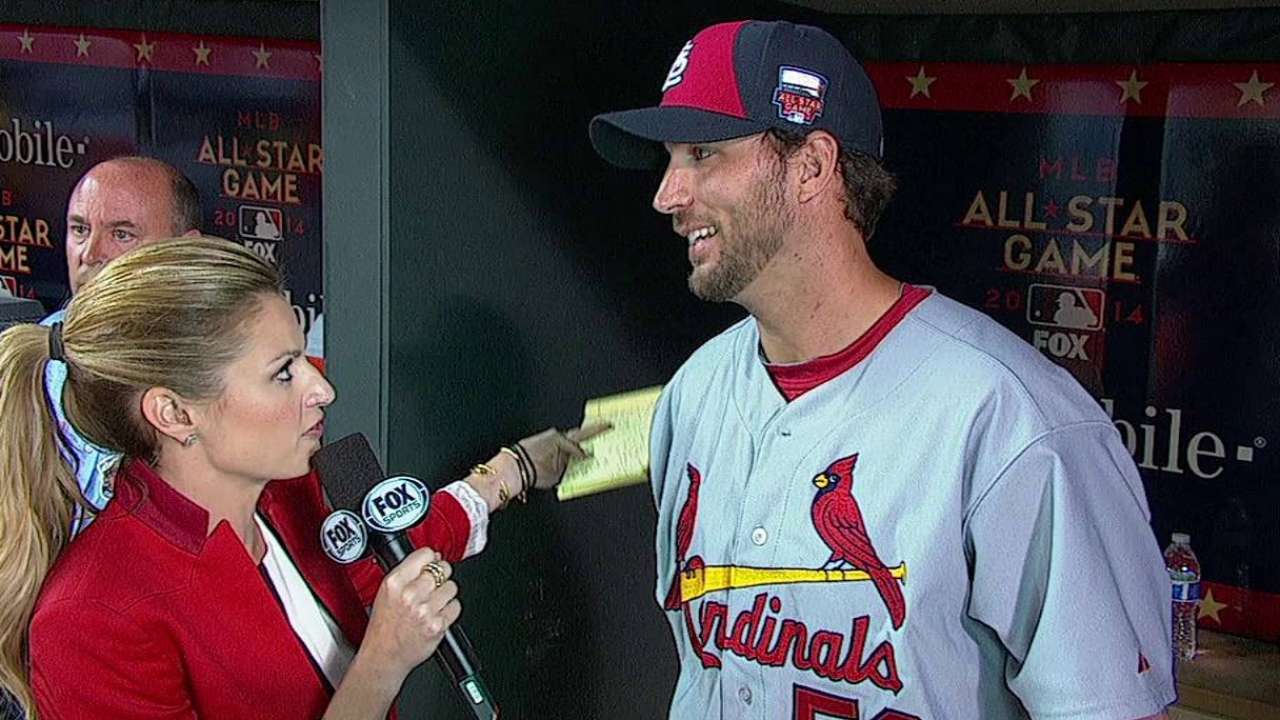 ST. LOUIS -- Back from his All-Star stay in Minneapolis, Adam Wainwright conceded on Friday that the uproar created after he described a pitch to Derek Jeter as a "pipe shot" did mar the overall experience.
"I'd be lying if I said it didn't," Wainwright said before the team's game against the Dodgers. "But when you bring something upon yourself, what can you expect? I didn't know the fallout was going to last so long and be so wide-based. But dealing with the Michael Jordan of baseball almost for the last 20 years, you should tread lightly, I think, when you talk about him. I used a couple words I probably shouldn't have used."
Wainwright's comments about facing Jeter created an instant social media storm when it was widely interpreted that he pitched Jeter with the intention of trying to make it easier for the Yankees shortstop to get a hit. This came during an interview almost immediately after Wainwright allowed three hits, including a double to Jeter, and three runs in his appearance.
Once the game ended, Wainwright met with the media a second time to clarify his remarks. His emphasis then was that he was trying to throw Jeter a strike because he did not want to fall behind, 2-0. He admitted that "pipe shot" had not been the appropriate wordage.
Even after all the hubbub, Wainwright, one of the Cardinals' most affable and accessible to the media, said he does not plan to change how he engages with the media and public in interviews moving forward.
"I made a mistake, and I move on," Wainwright said. "I'm not going to change how I do things. I'm not going to change the way I interview. I'm going to be more mindful of the words I use, but for crying out loud, this is ridiculous. The people who completely lost respect for me because of this need to realize I messed up."
Wainwright did not speak directly to Jeter after the incident, but did say he had friend Kelly Johnson, who's playing for the Yankees, relay a message to Jeter on his behalf.
Jenifer Langosch is a reporter for MLB.com. Read her blog, By Gosh, It's Langosch, and follow her on Twitter @LangoschMLB. This story was not subject to the approval of Major League Baseball or its clubs.