MLB.com Columnist
Megan Zahneis
Target Plaza provides gathering place for fans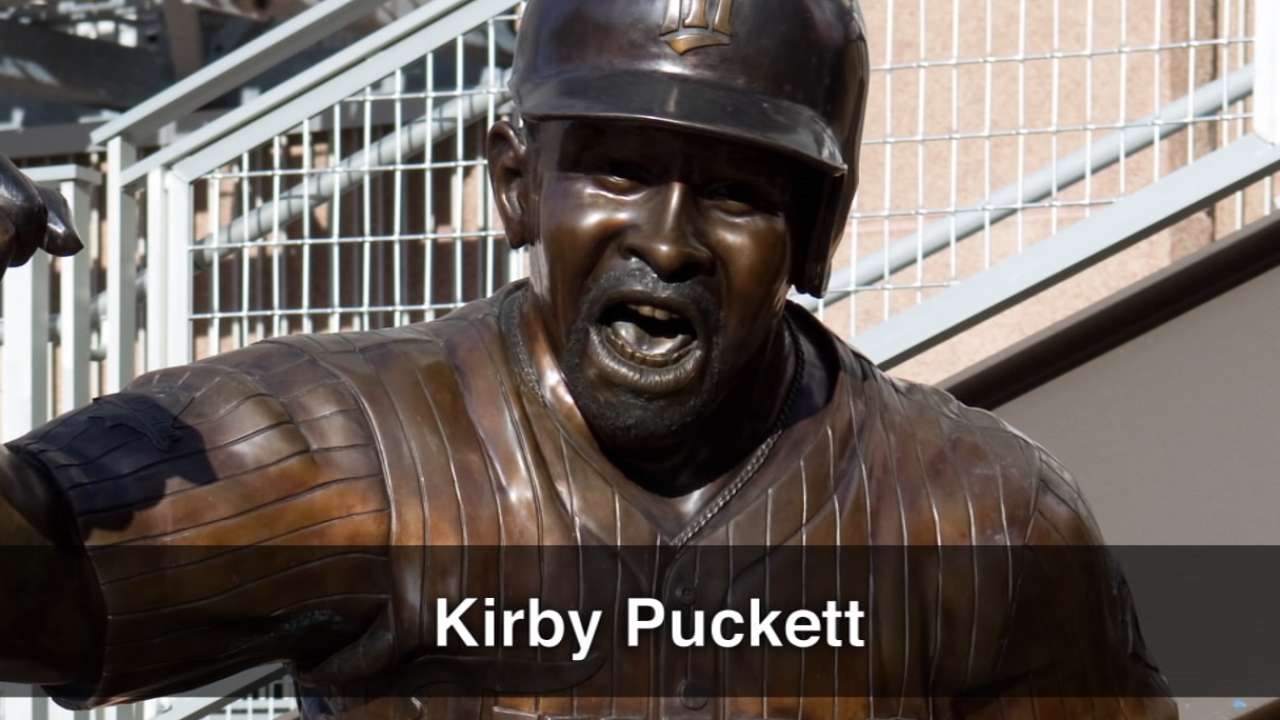 MINNEAPOLIS -- No ticket, no problem.
That's the idea behind Target Field's Target Plaza, which enjoyed its time in the limelight this week as All-Star festivities kicked into gear.
The plaza, which is conveniently adjacent to the Target Field light rail station, allows fans a view of the field, no purchase necessary.
"The Dome [Metrodome, the Twins former stadium] had its memories, but it didn't have this [type of place] to gather," said Joe Grieman, a Twins season-ticket holder from St. Paul. "You get to congregate before the game. We don't have tailgating anywhere, so this is good."
Catching a bit of the on-field action isn't all you can do at Target Plaza.
There are statues commemorating Twins legends -- including Harmon Killebrew, Kirby Puckett, Rod Carew and Kent Hrbek -- and a giant bronze baseball glove that makes for a great photo op.
But the plaza serves a larger purpose: Linking Target Field to Minneapolis.
That's why, when you venture out to left field near Gate 34 (so numbered in honor of the late Twins great Puckett), you'll find much more than baseball.
That plaza is also home to an amphitheater, green space, office buildings and a spacious underground parking garage.
"We come here all the time," said season-ticket holder Nick Muisembourg. "Longtime members of the plaza. There's always activities going on out here, different vendors, music sometimes."
It's a great place for baseball fans to gather as they take in the best the game has to offer at the Midsummer Classic.
Meggie Zahneis is a youth correspondent for MLB.com. This story was not subject to the approval of Major League Baseball or its clubs.