MLBPA announces scholarship in Weiner's honor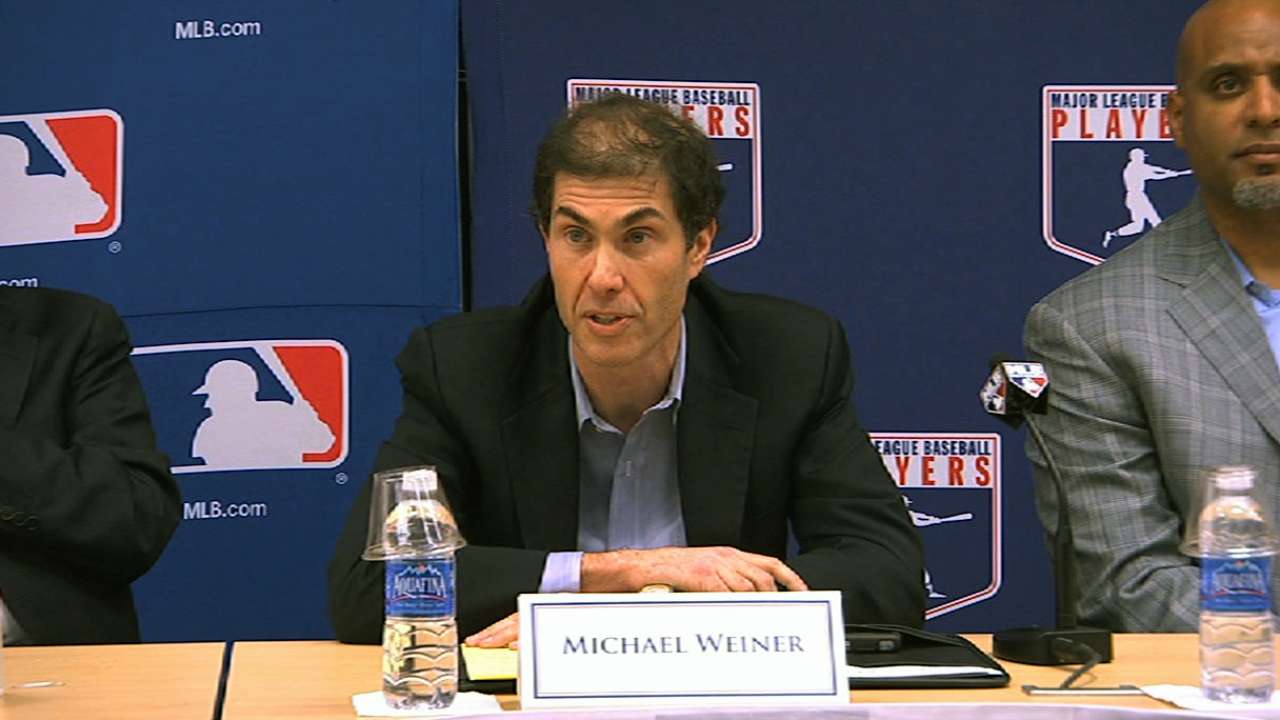 MINNEAPOLIS -- Tony Clark, executive director of the Major League Baseball Players Association, officially announced the creation of the Michael Weiner Scholarship for Labor Studies prior to Tuesday night's All-Star Game.
The scholarship is named after the late Michael Weiner, who waged an inspirational battle against an inoperable brain tumor before passing away last November. He spent nearly his entire working life, a quarter of a century, working for the union, succeeding Donald Fehr as executive director in June 2009. Even after being diagnosed in August 2012, Weiner continued to work on behalf of his constituency.
"Michael's passion, commitment and determination on behalf of others are well known, and it is our hope that through this scholarship we will be able to encourage and inspire others to pursue careers in support of workers' rights," Clark said.
The scholarship will be administered through the Major League Baseball Players Trust, the charitable arm of the MLBPA, and it seeks to recognize and support the efforts of individuals dedicated to improving the lives of workers. Up to five $10,000 grants will be awarded annually.
Each year, the Players Trust distributes more than $1.5 million and inspires hundreds of thousands of high school students to volunteer in their communities through the Action Team national youth volunteer program. Clark is a trustee of the fund along with player representatives Curtis Granderson of the Mets and Jeremy Guthrie of the Royals.
Those interested must be graduate or law students enrolled in an accredited educational institution in the United States or Canada, and they must have a demonstrated interest in, and wish to make a career out of, working in the labor movement and on behalf of workers' rights. Among the criteria that will be considered are a strong academic record, a demonstrated commitment to the labor movement, a strong recommendation from an academic or a labor/workers' rights practitioner and strong written and oral communication skills. Preference will be given to those who demonstrate financial need.
Applications will be accepted through Nov. 10, 2014.
Paul Hagen is a reporter for MLB.com. This story was not subject to the approval of Major League Baseball or its clubs.