Wright gets planned cortisone shot for shoulder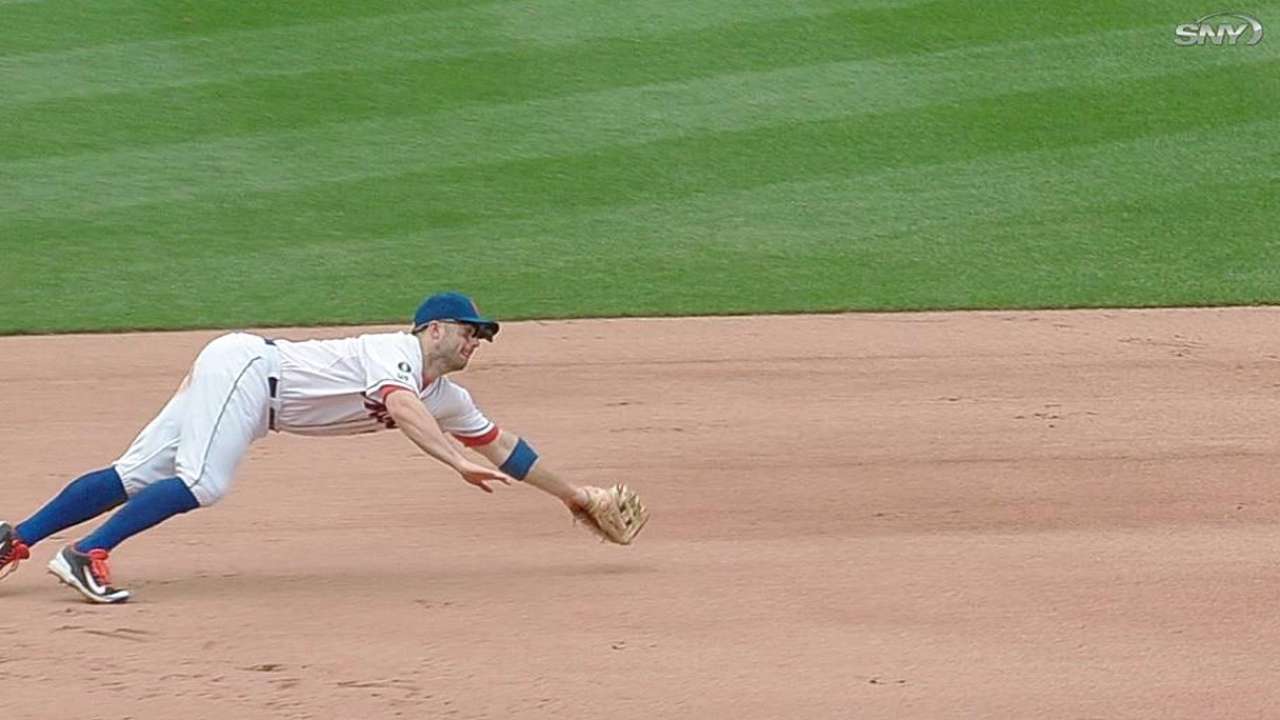 NEW YORK -- David Wright gave no indication on the field Sunday that his left shoulder is still bothering him, as he doubled twice, drove in a pair of runs and even robbed Miami's Donovan Solano of a single in the eighth inning with a diving stop.
After the game, though, the Mets' captain received a cortisone shot in that shoulder, which caused him to miss eight games June 27-July 4 with what the team called a bruised rotator cuff.
"It was planned," Wright said of the shot. "They wanted to see how it went these last 10 days, and hopefully it'll help out with the break."
Between returning last weekend and getting the shot Sunday afternoon, Wright swung the bat as well as he has at any point this season. He batted .364 with a .447 on-base percentage, plus two homers, four doubles and seven RBIs in nine games.
"I think it was the fact that his shoulder feels better and the fact he had [eight] days' rest," said manager Terry Collins. "These guys play tired, they play every day tired. And when you get a few days where you can get your energy back, it's a big difference.
"When he got back, I bet his shoulder is not 100 percent. ... The way he plays, it's going to continue to be aggravated a little bit, but I think the rest helped him. He's starting to swing the bat like we know he can."
The cortisone shot should ease that aggravation. It's well timed, too, since Wright has four days off during the All-Star break to let it take effect. Players typically need a couple of down days upon receiving the shot.
That fact that Wright got that treatment, though, indicates the shoulder is indeed a work in progress. Not that he wants to talk about it.
"Enough about the shoulder," Wright told curious reporters. "If you guys have baseball questions, we'll talk baseball questions. But the shoulder is not an issue."
Tim Healey is an associate reporter for MLB.com. This story was not subject to the approval of Major League Baseball or its clubs.