Hudson replaces Bumgarner on All-Star roster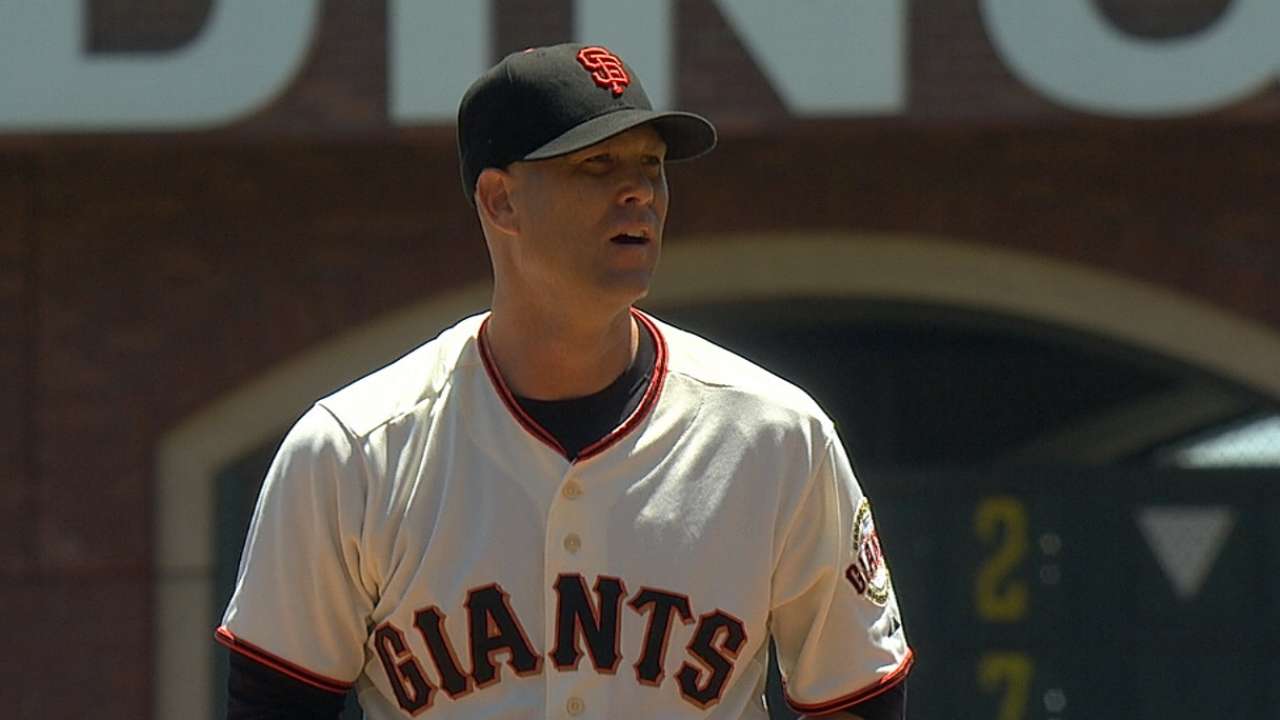 SAN FRANCISCO -- The fishing trip Giants starter Tim Hudson planned to take during the All-Star break is going to have to wait -- he has a baseball game Tuesday night.
All-Star Madison Bumgarner starting Sunday gave him the option to be ineligible for Tuesday's Midsummer Classic, and National League manager Mike Matheny didn't have to look far -- one locker stall to the left, to be exact -- to find a replacement, naming Hudson to the squad.
At age 39 (tomorrow), Team Hudson is ever so thankful to be heading to the All-Star Game. Even Jax gets to go! pic.twitter.com/cTT4PMfXdS
- Kim Hudson (@kimberlybhudson)
July 13, 2014
The 38-year-old is 7-6 with a 2.87 ERA in 18 starts. He's thrown seven or more innings in 11 of those outings and has allowed two earned runs or fewer 13 times. This marks the fourth All-Star selection for Hudson, and his first since 2010 (2000 and 2004 were the others). Not bad for a veteran whose 2013 campaign ended in agony with a broken ankle while covering first base.
"He's been very solid for us this first half," catcher Buster Posey said after the team's 8-4 victory Sunday. "It's good to see a guy that's towards the end of his career getting a chance to do that again."
Manager Bruce Bochy anticipated getting a pitcher that'd consistently give the Giants a chance to win, so he hasn't been too surprised by Hudson's success. Hudson's still been better than they had expected, though. Same goes for the ankle, which Bochy said is no longer a concern after some early-season soreness.
"I think he's even exceeded those," Bochy said of the team's expectations for Hudson, "because in a lot of these outings, he's been so good."
Added Bumgarner, who will be unavailable for the All-Star Game after starting Sunday's game: "Everybody knew how good of a pickup it was going to be. He definitely hasn't disappointed and deserves to go as much as anybody, if not more. I'm happy to see him going there. He's earned it."
Ryan Hood is an associate reporter for MLB.com. Follow him on Twitter @ryanhood19. This story was not subject to the approval of Major League Baseball or its clubs.