Roenicke to stick with same rotation order after break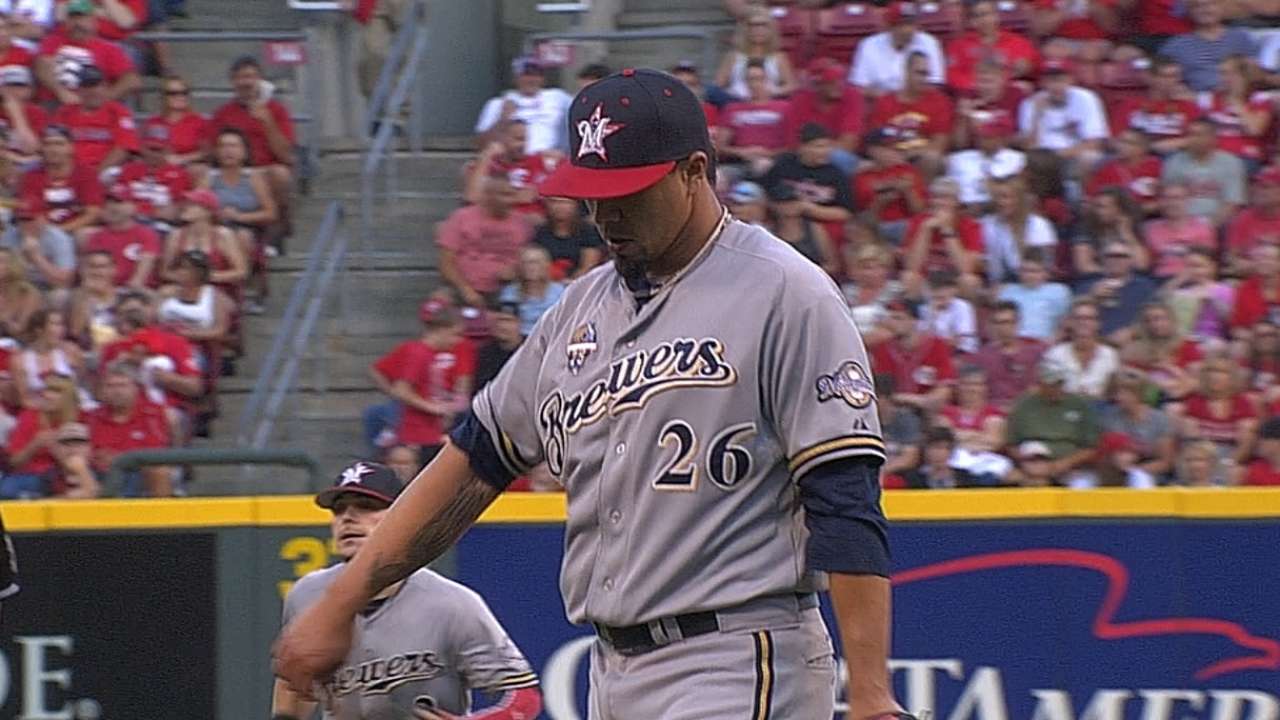 MILWAUKEE -- Tinkering with the starting rotation for after the All-Star break was discussed, but manager Ron Roenicke said it probably will remain the same on Sunday.
We've looked at it and I think everybody gets a nice rest if we just stay in line," Roenicke said. "So, I think right now, that's what we're planning on doing."
As such, Kyle Lohse (9-4) and Matt Garza (6-6), the Brewers two most effective starters recently, would start the first two games after the break at Washington.
Stephen Strasburg and Gio Gonzalez are scheduled to start the first two games for the Nationals. Yovani Gallardo would start the third game of the series against Doug Fister.
"We'll probably stay pretty much on line with it," Roenicke said. "That puts Kyle into starting it off and that's probably what we'll do."
Jim Hoehm is a contributor to MLB.com. This story was not subject to the approval of Major League Baseball or its clubs.