Abreu caps inaugural first half for the record books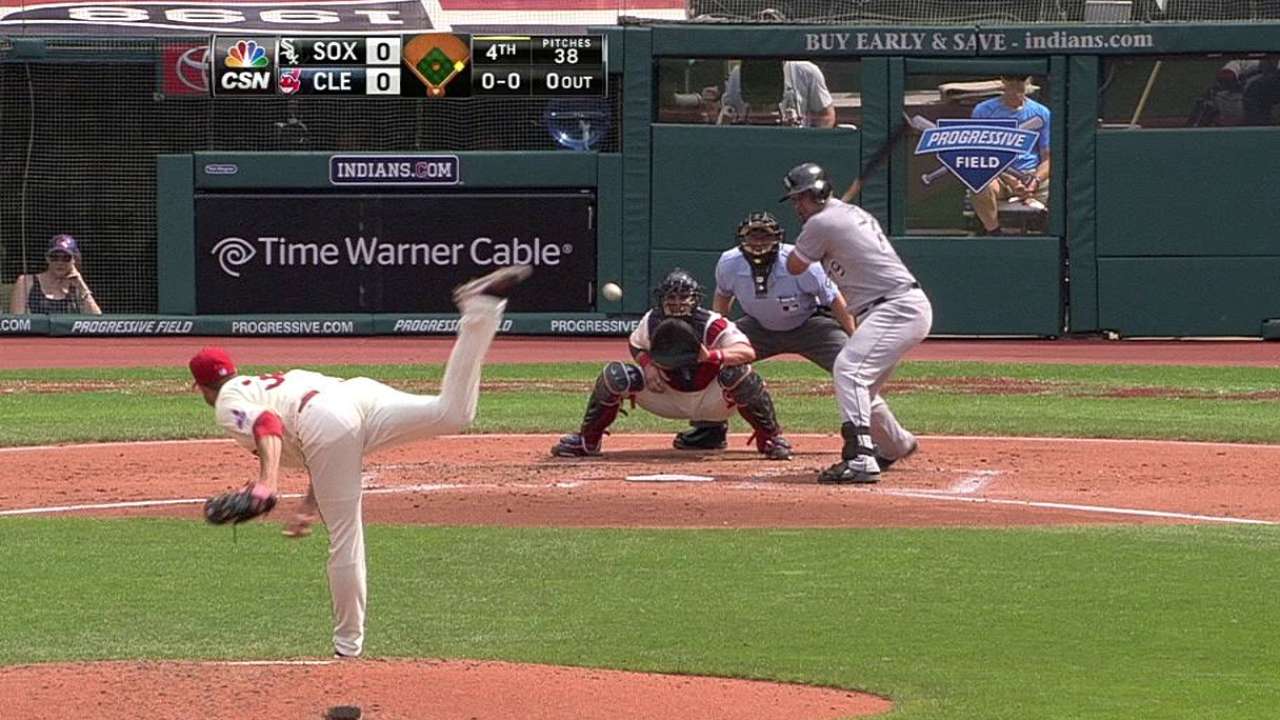 CLEVELAND -- The first half of Jose Abreu's first Major League Baseball season couldn't have possibly gone much better, aside from the 14 games he lost to a left ankle injury.
• With his 29th homer coming Saturday, Abreu reached 50 career extra-base hits in the second fewest games ever. Abreu got there in 81 games, while Ted Williams hit that target in 80 games in 1939, per Elias.
• Abreu's 29 homers entering Sunday were the third most before the All-Star break in franchise history behind Frank Thomas (32, 1994) and Jim Thome (30, 2006).
• The eight home runs Abreu has hit in the first-inning leave him in a tie with Jose Bautista for long balls in that particular frame.
Simply put, the man on pace to equal Albert Belle's single-season franchise home run record of 49 and Mark McGwire's single-season rookie mark of the same total has changed the White Sox offense.
"Jose brings a lot as far as just an offense that's different then we were last year," said White Sox manager Robin Ventura of his All-Star first baseman. "You still feel like you are able to score at any point in the game. Last year, if we fell behind, there wasn't necessarily the means to catch back up and score some runs."
Since coming back from the disabled list, Abreu has hit .313 with 14 homers and 31 RBIs. That .313 stretch raised his average to .287 entering Sunday, while giving thought to Abreu possibly pushing toward .300 in his first year. But White Sox hitting coach Todd Steverson doesn't want to put such a tough label on the rookie.
"There's a lot that goes on with being a .300 hitter," Steverson said. "I really can't answer that to the degree of a number or a ceiling for him. If he does, good for him. It means he's taking quality at-bats and helping the team. To strap something like that on him, it's a little premature.
"He isn't an 18-year-old player. He's played in competition and he's got a routine and he's got some games underneath him and he has an idea of who he is at this age, and that's good for him. He has good self awareness of who he is."
Scott Merkin is a reporter for MLB.com. Read his blog, Merk's Works, and follow him on Twitter @scottmerkin. This story was not subject to the approval of Major League Baseball or its clubs.