Giants hope to get Pagan back shortly after break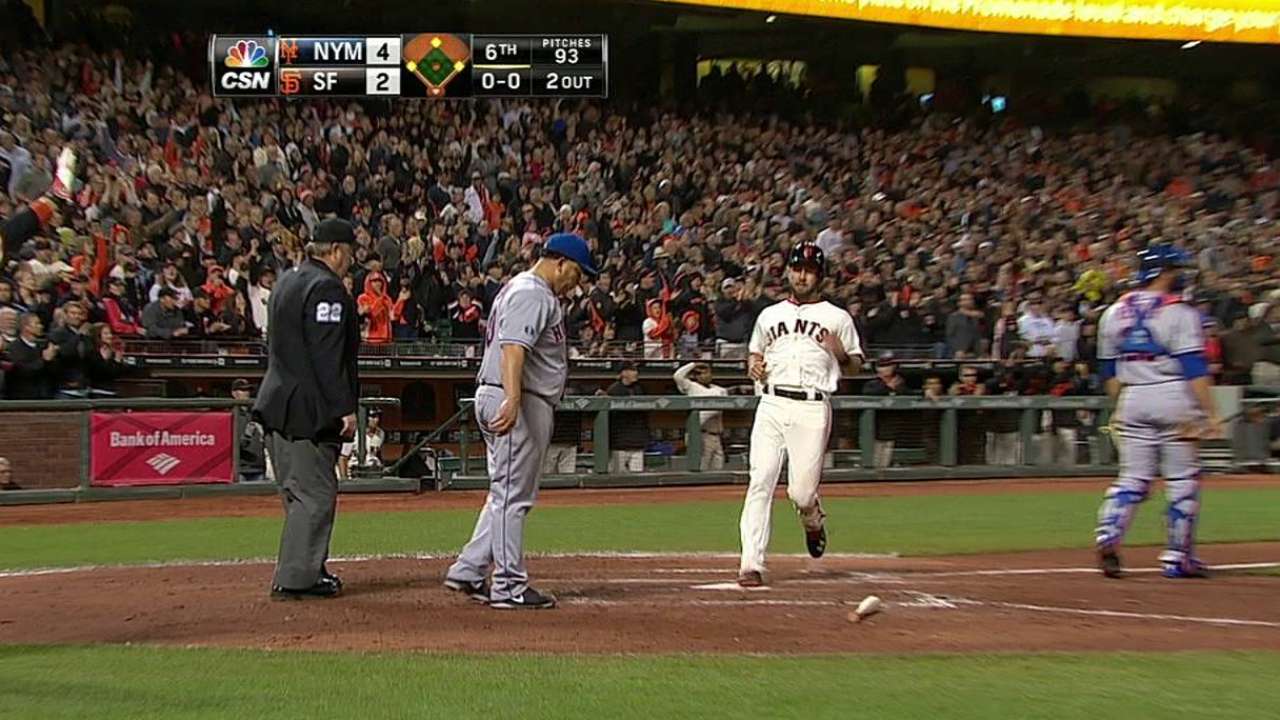 SAN FRANCISCO -- Sunday is Angel Pagan Bobblehead Day at AT&T Park. The player of honor will be across the country rehabbing in Florida, and there's not yet a timetable for when he'll return to playing baseball on the shores of McCovey Cove.
Manager Bruce Bochy said before Saturday afternoon's game against the D-backs that it's "probably going to be a few days after the break," but that he does not have a target date. Pagan hasn't taken any swings yet in his rehab from a back injury, complicating matters in projecting his return.
The original hope was Pagan would return for the three-game series against the Cardinals, a week and a half ago. Instead, Pagan went to Los Angeles to be examined by a specialist. Now the hope is he'll return shortly after next week's All-Star break.
Pagan said before visiting the specialist that he's had what felt like a bulging disk in his back that is pinching a nerve and causing pain in his legs. He's had multiple injections, but nothing has brought relief.
Pagan is batting .307 with three home runs and 19 RBIs in 63 games this season.
Ryan Hood is an associate reporter for MLB.com. This story was not subject to the approval of Major League Baseball or its clubs.