KinderVision educates kids, parents at FanFest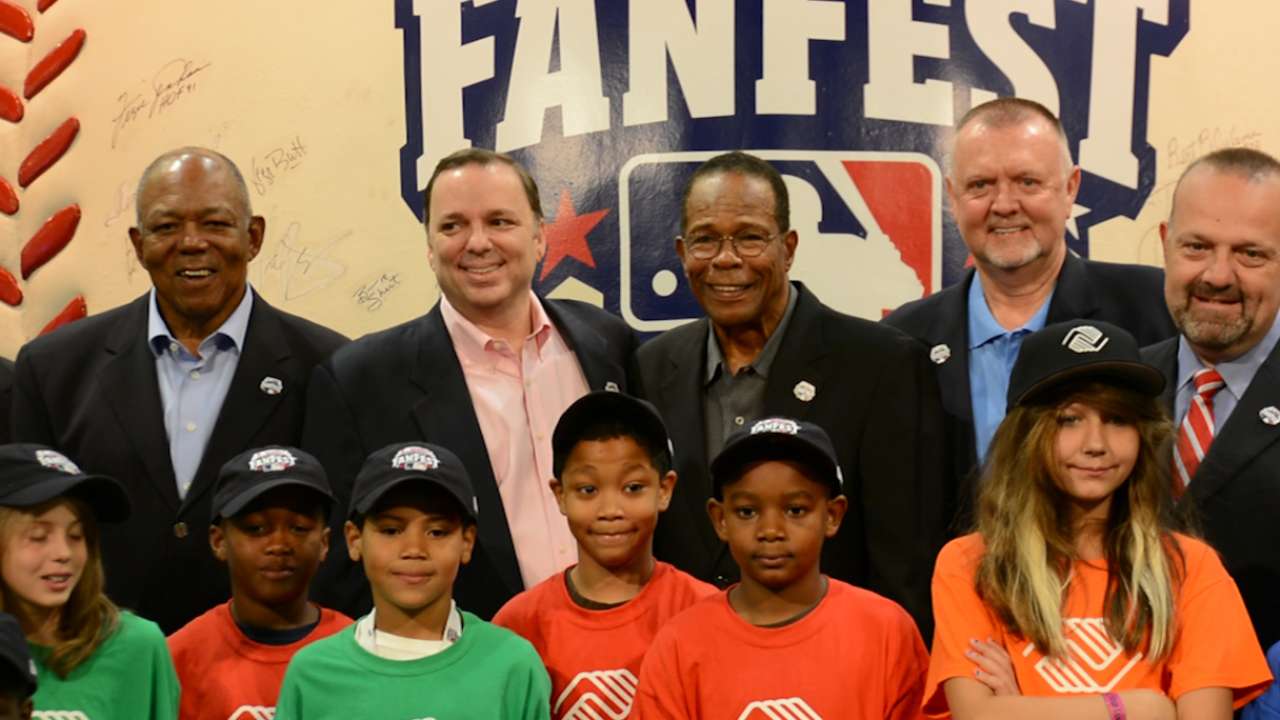 MINNEAPOLIS -- Doug Sebastian is skeptical of most parents who stop by his booth at T-Mobile All-Star FanFest in Minneapolis.
He asks them if their child is prepared to "Shut Out Predators" -- this week's theme for KinderVision, a baseball-oriented organization that educates kids, parents and schools about the dangers of child predators.
"Ninety-eight percent of them say, 'Oh yeah, we've got it covered,' said Sebastian, the program's founder. "When they take this quiz, they're actually witnessing their kids being tested, and the parents find out their kids don't know this stuff."
So where does baseball come into play? Well, MLB has been partners with KinderVision since 1992, when the organization became a recognized charity through the Angels. It's first appearance at FanFest was in Pittsburgh in 1994, and they've been coming back ever since.
Hall of Famer Rollie Fingers is the national spokesman for KinderVision, and he was in attendance at FanFest on Saturday.
"I worry about my kids," Fingers said. "Sometimes kids don't know what to do in certain situations, and they're really naive.
"If kids don't know … what to do, they're going to get in trouble. That's what we're all about. We're trying to take care of the problem before it becomes a problem."
Fingers says that the program has helped save countless lives over more than two decades.
"I think a lot of parents know now that they need to talk to their kids," he said. "If you don't warn them, they're not going to know. Making them aware is all the difference in the world."
KinderVision's instructional DVDs include plenty of current and former players who give kids "tips."
"Never take a ride from someone else without asking your parents first," White Sox pitcher Chris Sale instructs through the television screen.
At the end of the DVD, the booth becomes interactive. Kids sit down and answer questions about baseball. Who's their favorite team? What position do you play?
"It's like a big league interview," Sebastian said.
At the end, kids and parents get a copy of the DVD and review answers they gave to the KinderVision safety quizzes.
"We're teaching here in addition to having fun," Sebastian said. "We're enlightening kids and parents."
Alex M. Smith is an associate reporter for MLB.com. Follow him on Twitter @asmiff. This story was not subject to the approval of Major League Baseball or its clubs.