Price 'doing better,' slated to start on Sunday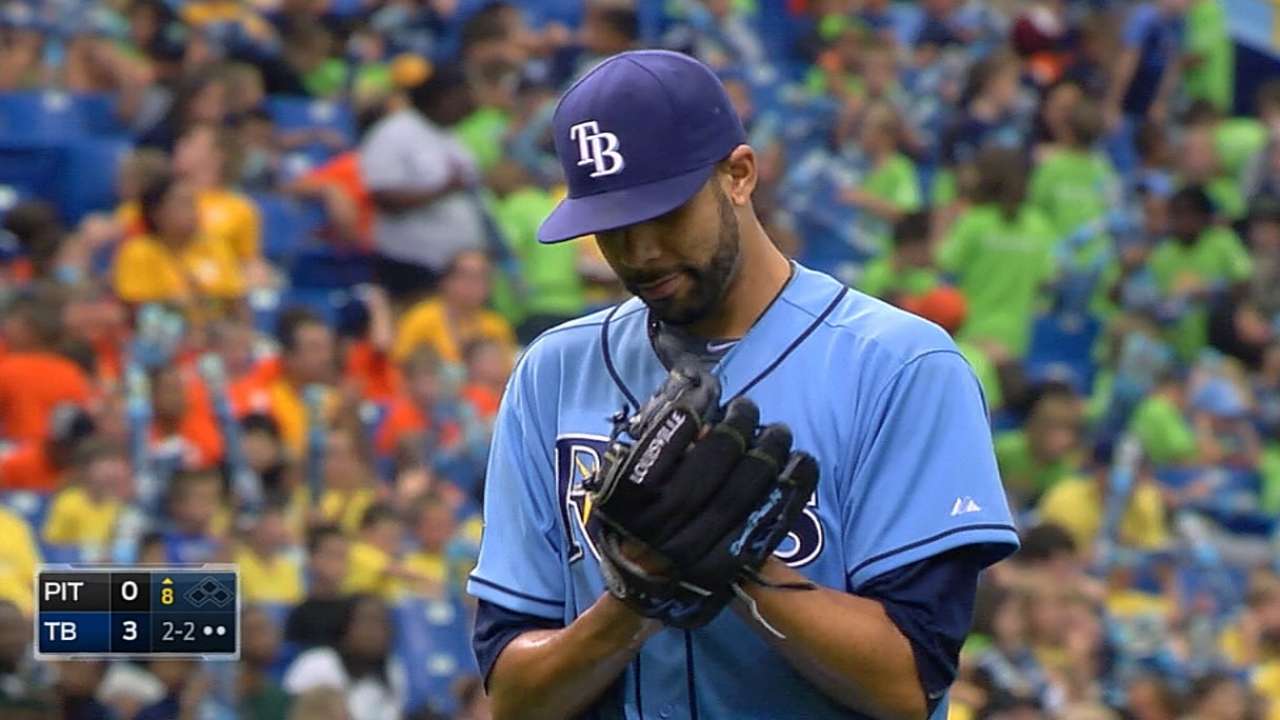 ST. PETERSBURG -- David Price was scratched from making his scheduled start because he was ill, but unless he takes a turn for the worse, the Rays ace will start the series finale against the Blue Jays on Sunday.
"Price is doing better, he will play tomorrow," Rays manager Joe Maddon said.
Erik Bedard had been earmarked as the spot starter Sunday if Price couldn't take the hill. Since Bedard pitched the ninth inning on Saturday, Jeremy Hellickson will serve as the backup should Price not be able to go.
Price trade rumors are rampant, and seeing his start get pushed back only fueled the fire. Maddon smiled on Saturday afternoon when asked if Price had been scratched because the Rays were trading him.
"No, that's nice to speculate and that's what fans should do," Maddon said. "A fan should sit around at night and watch the game on TV -- preferably at the ballpark over here. And as you're doing that, speculate on all this kind of stuff. When I was a fan, I would do the same thing. Back in the day, talking about how the Cardinals would get better in the '60s. And eventually watching the Mets' run in '69."
Price is the Rays' lone All-Star for this year's Midsummer Classic, and the ace was replaced on the American League squad by former teammate Fernando Rodney, now a closer for the Mariners.
Bill Chastain is a reporter for MLB.com. This story was not subject to the approval of Major League Baseball or its clubs.