Castro returns to lineup after missing three games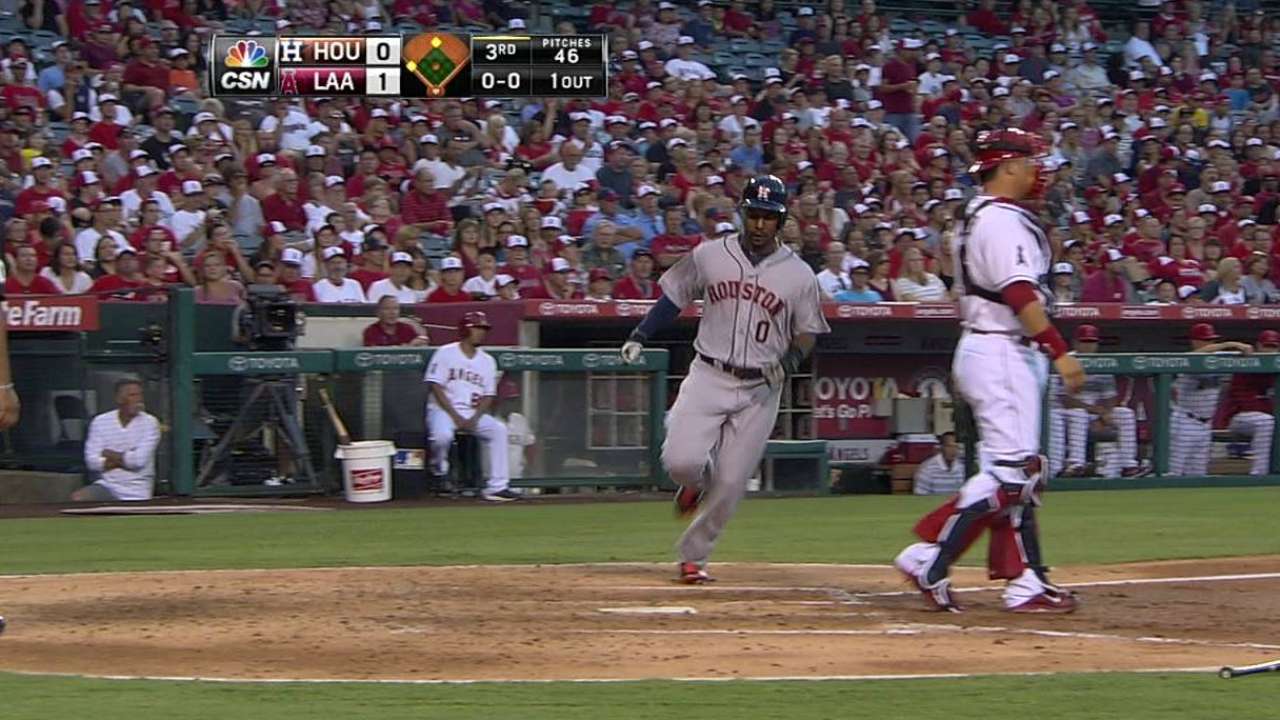 HOUSTON -- Former All-Star catcher Jason Castro returned to the Astros' lineup on Friday night after missing the previous three games with an unknown ailment in his left underarm and armpit area.
"The arm feels a lot better, happy with how the treatment went and we got it taken care of as quickly as possible," he said.
The soreness was so pervasive that Castro said he could barely take his own shirt off after arriving in Arlington early Monday. Following the rest period, Castro said he feels "100 percent."
Though the injury ultimately hasn't lingered, it did halt one of Castro's best hitting stretches of a trying season so far. He hit .412 during a four-game set against the Angels last weekend.
"He just started swinging the bat well and feeling good in the batter's box," said manager Bo Porter. "That discomfort underneath his arm held him back for a bit, but he'll pick right up. We're glad he's back."
While Castro was out, the Astros broke out of a minor offensive slide, producing 28 runs in their three-game sweep of the Rangers.
"It's tough, because you want to grab a bat and head into the on-deck circle and get a piece of the action, but obviously that wasn't possible," the catcher said. "If we can keep that momentum going, I want to get my shot."
Chris Abshire is a contributor to MLB.com. This story was not subject to the approval of Major League Baseball or its clubs.