Custom trading cards are all the rage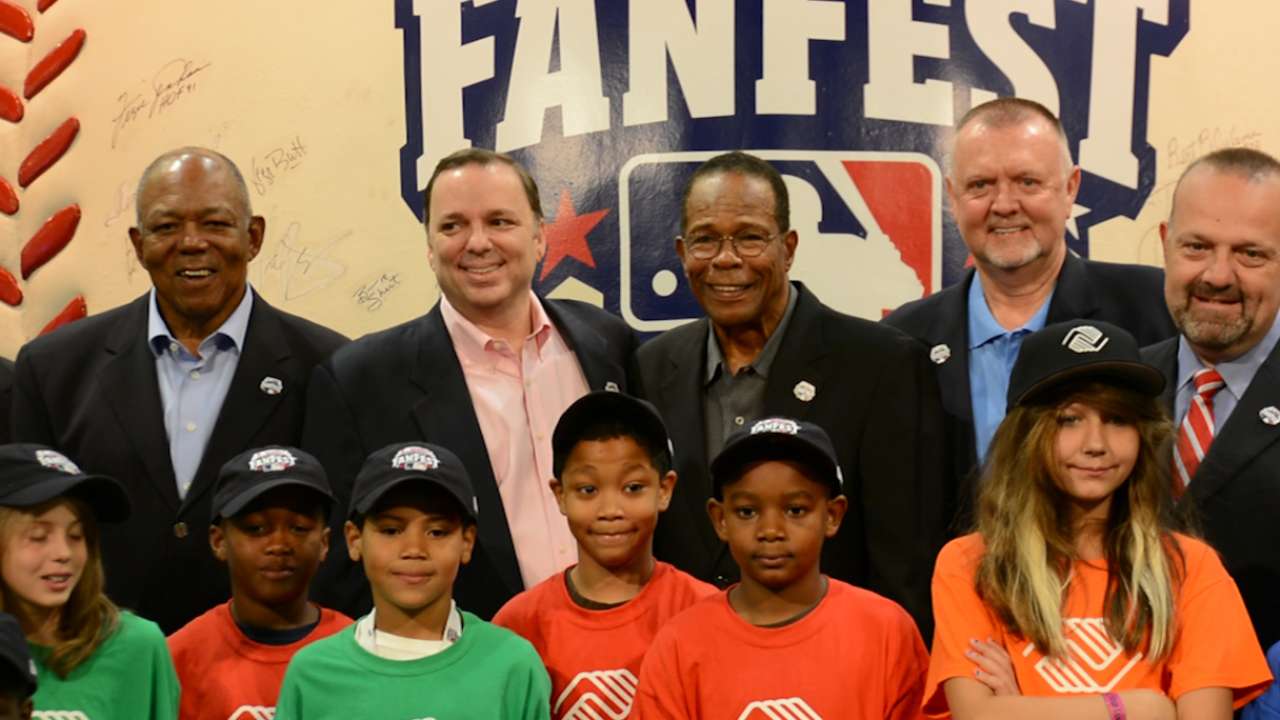 MINNEAPOLIS -- Alexi Johnson put on the jersey of his favorite team -- the Cardinals -- and smiled for a photo.
A few minutes later, he had his own Topps baseball card.
"It's every kid's dream to get their face on a baseball card," said Tim Johnson, Alexi's dad.
The Johnsons currently live in Minnesota, but they spent five years in St. Louis during one of the greatest Major League seasons ever.
"We were there during the McGwire-Sosa years," Johnson said. "It was an insane time."
Now, they have a 2 1/2-by-3 1/2 inch baseball memory to keep forever. The create-your-own-trading-card exhibit is part of Kellogg's Family Field, and it will be available until the T-Mobile All-Star FanFest concludes on Tuesday.
Alex M. Smith is an associate reporter for MLB.com. Follow him on Twitter @asmiff. This story was not subject to the approval of Major League Baseball or its clubs.