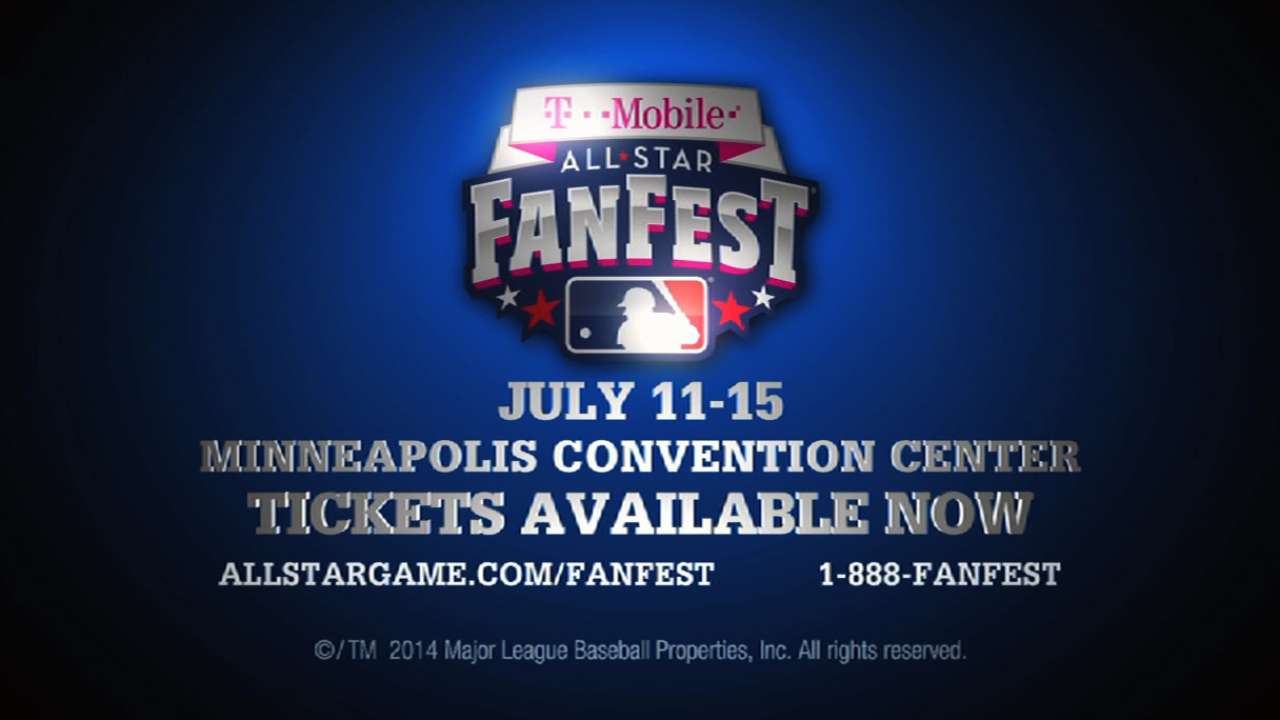 MINNEAPOLIS -- Donna Arnott does not want you to call her by her given name.
"Nobody knows that name," she said. "They call me the 'Pin Lady.'"
Arnott set up shop at the T-Mobile All-Star FanFest on Friday morning with more than 10,000 pins in tow. All 30 Major League teams and several other sports can be found in her stash, and she also sells lanyards, programs, patches and scorecards, among other things.
A native of the Los Angeles area, Arnott drove her Ford Edge all the way from a show in San Francisco last weekend to reach Minneapolis ("four days and one left turn," she said) in time for FanFest, which she has appeared at during all 24 years of its existence.
Arnott got her start in the pin business as a show promoter for the Pasadena Convention Center several decades ago, and then she began selling and trading pins at the 1984 Olympics in Los Angeles.
When the Olympics were over, a friend suggested Arnott get into the baseball business.
"So I got an application, got a booth and never looked back," Arnott said.
Arnott turned the pin business into a full-time gig after retiring "sometime in the '90s," and she has a mammoth collection of items back home that wouldn't fit in the car.
"I've bought out manufacturers," Arnott said. "I've bought out closeouts. I buy online a lot. If I'm going to Minneapolis, I'll make sure I've got a lot of stuff for the Twins."
Arnott is especially interested in media pins -- on Friday, she swapped a gold Twins pin for a special FanFest pin that she somehow hadn't gotten her hands on yet. To explain her eccentricity, she told the story of her retirement party two decades ago.
"Everybody was boo-hoo-hoo," Arnott said. "Not me. I was booked for the next show."
Alex M. Smith is an associate reporter for MLB.com. Follow him on Twitter @asmiff. This story was not subject to the approval of Major League Baseball or its clubs.