Segura searching for offensive consistency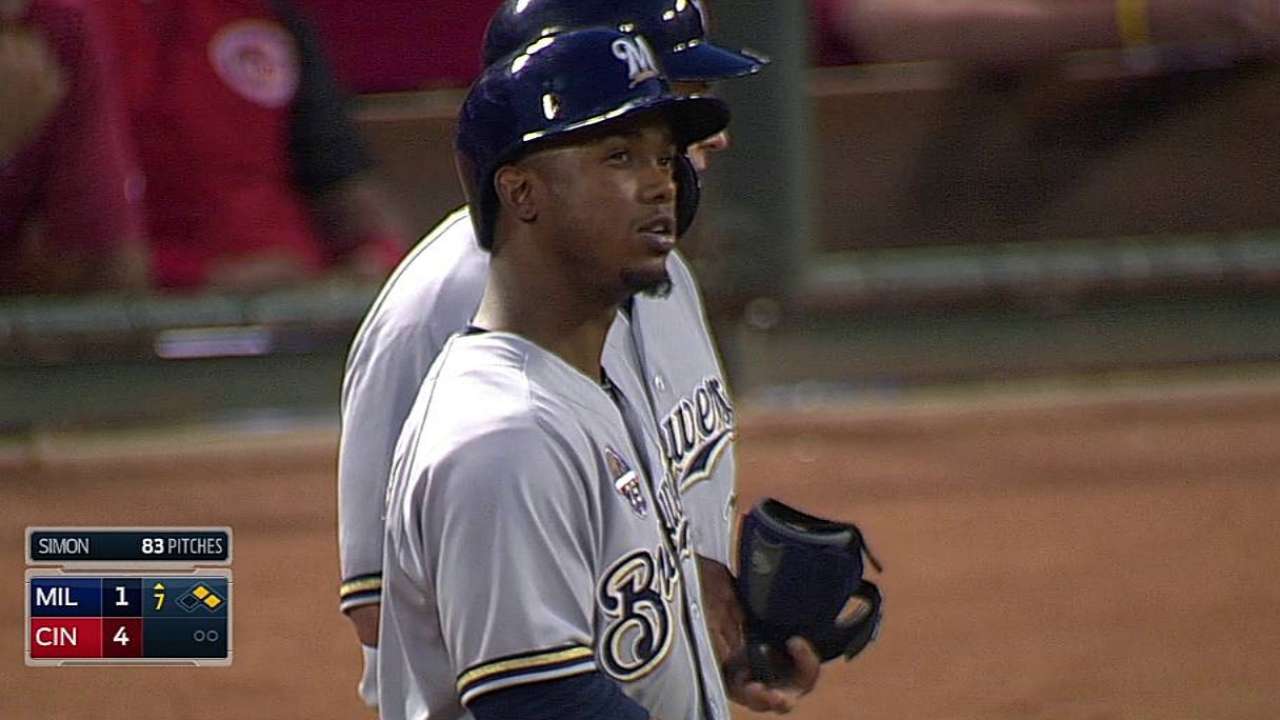 MILWAUKEE -- Although he's still playing sensational defense, shortstop Jean Segura's production at the plate this season pales in comparison to his offensive performance during the first half of last season that earned him a spot on the All-Star team.
Segura, who hit a team-high .294 last season despite tailing off in the second half, was hitting just .235 entering Wednesday.
"He's just still inconsistent," Brewers manager Ron Roenicke said before Wednesday night's game. "I see a couple really good swings and he'll square up balls, and then all of a sudden we'll get a 2-0 count and he'll tap one in front of the plate. So we're trying to get him more consistent."
The 24-year-old Segura, acquired in the July 2012 trade that sent pitcher Zack Greinke to the Angels, got off to a torrid start last season. At the All-Star break, Segura was hitting .325 with 11 homers, eight triples, 11 doubles and 36 RBIs. He also had stolen 27 bases and was caught stealing just five times.
After the break, he hit just .241 with one home run and 13 RBIs.
Segura's offensive woes have carried over to this season. Entering Wedneday, he had just four homers and 23 RBIs, and his 15 stolen bases shared the team lead with Carlos Gomez, but Segura already had been caught eight times.
"He talked to me a little bit today and there's some things mechanically he thinks he can do to help himself that way," Roenicke said. "The hard part is to change things during the season, because when mechanically and physically you change something, it takes a long time to get comfortable with it. And it's hard to do it when you're fighting and scratching trying to get hits, and now mechanically you change something, it's not easy."
Roenicke also noted that Segura has not let his offensive struggles affect his defense, which is not always easy for a young player.
"I think he knows how important that is, the defensive part of it," Roenicke said. "For him to be out there as much as he is, it's because of his defense. If we had another guy as good defensively as him, I would give him more days off just to try and mentally give him a break."
Jim Hoehn is a contributor to MLB.com. This story was not subject to the approval of Major League Baseball or its clubs.