Sandoval remains out with ailing elbow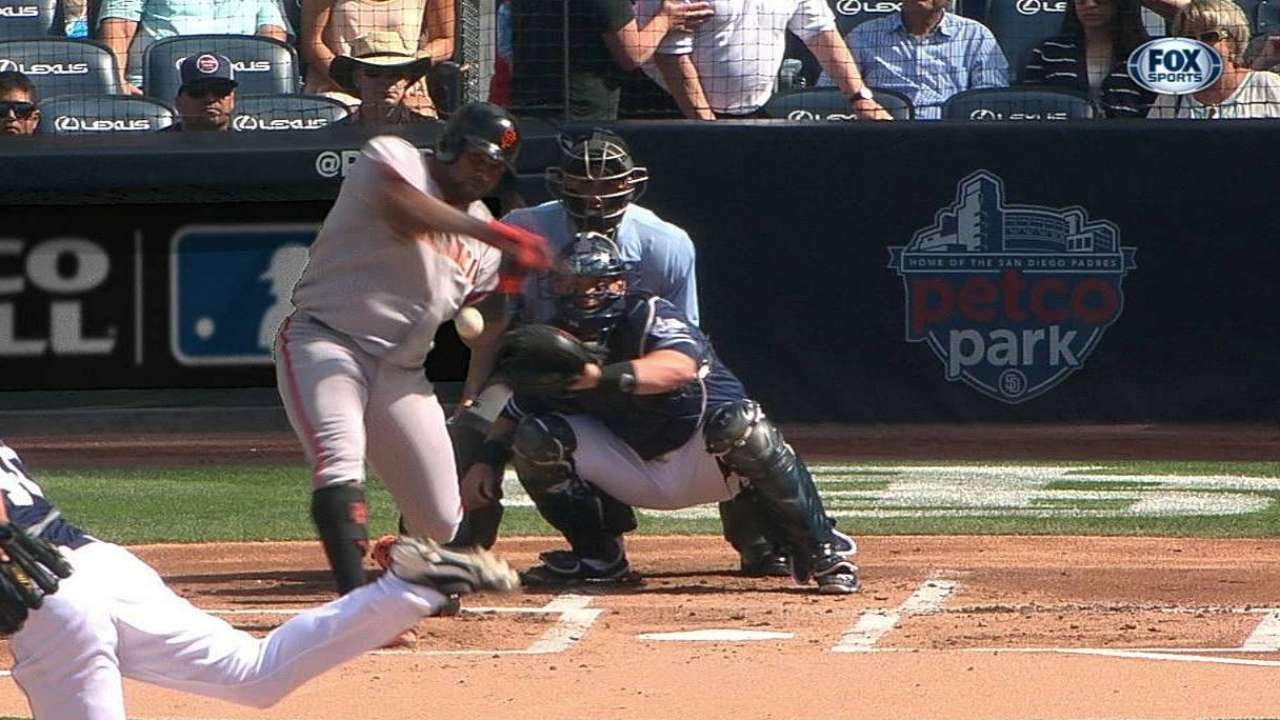 OAKLAND -- Giants third baseman Pablo Sandoval missed his second consecutive game due to an elbow injury Monday. Manager Bruce Bochy hopes for a Tuesday return.
After the Giants' 5-0 loss to the A's on Monday night, Bochy said Sandoval told him his arm had loosened up after receiving treatment during the game, and the hope is he'll be able to return Tuesday. Sandoval was not available to pinch-hit Monday.
Prior to Monday night's game, Bochy said Sandoval couldn't fully extend his arm due to swelling and is day to day. He received treatment during Monday night's game. He hasn't swung a bat since leaving Saturday's game after being hit by a pitch and did have an X-ray performed in San Diego.
Bochy was hoping for a quicker recovery, but he feels fortunate the outlook wasn't much worse, comparing it to Brandon Belt's broken thumb, incurred when he was hit by a pitch.
"His left hand was shaking and he couldn't control it," Bochy said about the immediate aftermath of Sandoval's injury, "so I thought there was something going on in there similar to Belt when I saw his thumb."
Luckily for the Giants, there was no fracture this time.
"It hit me right in the bone," Sandoval told Manolo Hernandez-Douen of Beisbol por Gotas before Monday night's game. "It was like if the ball hit the bag."
Ryan Hood is an associate reporter for MLB.com. Follow him on Twitter @ryanhood19. This story was not subject to the approval of Major League Baseball or its clubs.