Field trip: 30 teachers heading to the All-Star Game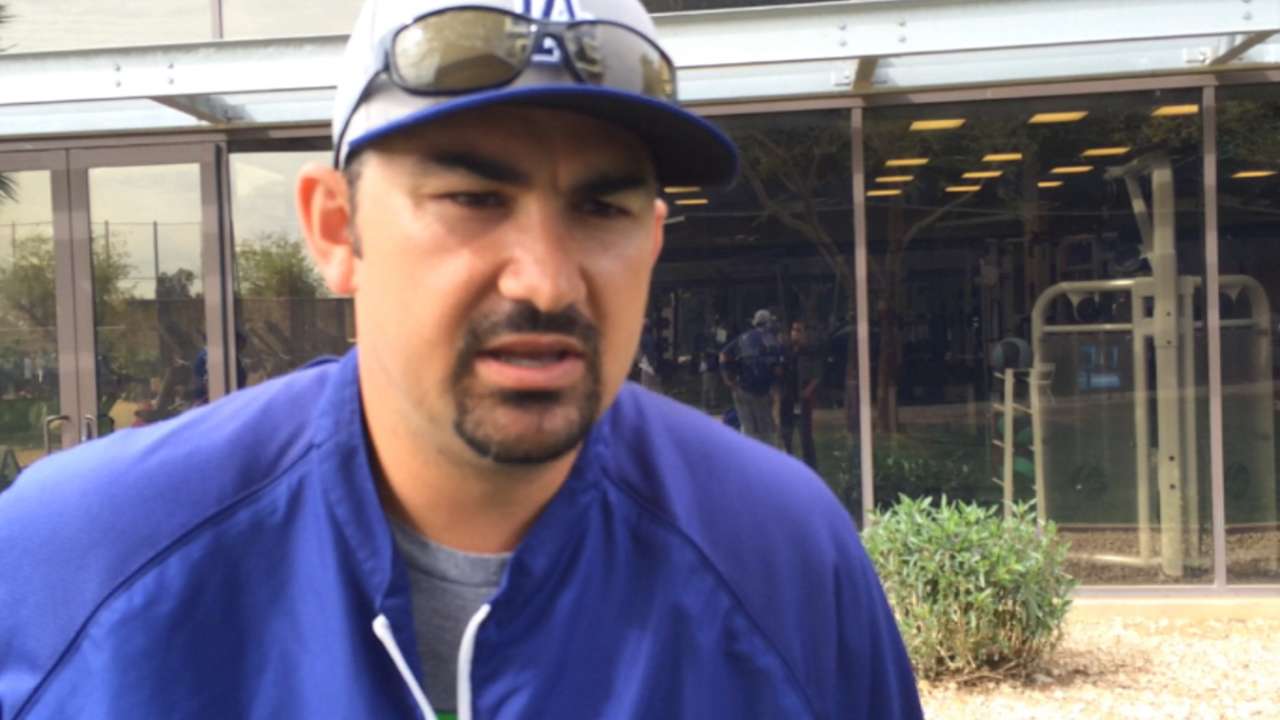 Dear students and family,
We hope you are enjoying your summer -- whether you are in high school or elementary school, or you are simply old-school. This is the time of year we normally part ways for a while, attending to our traditional joys such as reading on a beach or playing sports. Many of us restore our energy after a long year of writing or grading papers, and we rest up for this fall.
For 30 of your favorite educators, however, we are about to do something very different. We are going on a field trip -- and not just any field trip, but a Target Field Trip.
Major League Baseball, Target and People magazine on Tuesday announced the winners after hundreds of thousands of votes in the "Target Presents People All-Star Teachers" campaign, which celebrates remarkable current and retired teachers who make an impact on the lives of their students and communities. You can find the full list of our esteemed colleagues at AllStarTeachers.com.
All 30 winners, one representing each MLB club, will be included in All-Star Week activities and recognized during the pregame ceremony of the 2014 MLB All-Star Game on FOX at Target Field in Minneapolis. Remember Minneapolis? It is the largest city in the "Land of 10,000 Lakes," but Saint Paul is the actual state capital. The Mississippi River runs through the Twin Cities and that metro area is where our teachers are bound.
The great singer Bob Dylan grew up in Minnesota, and his classic song "Forever Young" included these lyrics: "May you always do for others / And let others do for you." Just imagine the satisfaction these 30 winners will have when Tony-award winner Idina Menzel sings that song to them during the pregame ceremony, in Dylan's honor.
Maybe you remember the English Lit class in which we read the words of Robert Frost: "There are two kinds of teachers: the kind that fill you with so much quail shot that you can't move, and the kind that just gives you a little prod behind and you jump to the skies." Or perhaps you recall this passage from Alexander the Great: "I am indebted to my father for living, but to my teacher for living well." These are words that apply so well to these 30 educators.
Consider our colleague Michael Sinclair, a Tigers fan who for the past 26 years has taught physics, calculus, geology and astronomy at the Kalamazoo (Mich.) Area Math and Science Center (KAMSC). We think it fitting that a teacher from Derek Jeter's boyhood town will be on the same field as the Yankees captain makes his 14th and final All-Star appearance.
"On the first day of class, students left in tears because of how hard he promised the class would be," Mr. Sinclair's nomination read. "On the last day, they left in tears because of his amazing teaching. ... His energy is contagious and students learn better in his classroom than anywhere else. He sees the scope of his work and how it can affect the lives of our future leaders."
One of the winners, Brewers representative Eric Vander Loop of Applewood, Wis., will be featured in the July 21 issue of People, which hits newsstands nationwide on Friday. He brings his three passions -- family, teaching and baseball -- with him each day to school, where he teaches fifth grade and has coached the high school baseball team for the past seven seasons. Vander Loop has started summer programs in his district for youth and has helped raise more than $86,000 for the school's "Unless" program.
Perhaps you will recall that the "Unless" motto comes from Dr. Seuss: "Unless someone like you cares a whole awful lot, nothing is going to get better. It's not."
These teachers care a whole awful lot, and fans cast their votes at AllStarTeachers.com to select winners from a pool of 90 finalists. Eric Stonestreet, a Dodgers fan who plays a teacher on "Modern Family;" Matthew Morrison, a Mets fan who plays a teacher on FOX's "Glee;" and "Extra TV" personality AJ Calloway, a Yankees fan whose mom is a retired principal and sister is a current principal, served alongside Carlos Beltran of the Yankees and Adrian Gonzalez of the Dodgers as "All-Star Teachers" Ambassadors to support the program.
This program has been just one part of an effort by Target, MLB and People to celebrate teachers and raise awareness about the importance of education this baseball season. MLB legends have attended 14 Target education-focused events in MLB communities throughout this season, and the list has included Hall of Famer Ernie Banks, Vinny Castilla, Ron Cey, Cliff Floyd, Luis Gonzalez, Tim Laudner, Gary Matthews, Tony Oliva, Harold Reynolds, Michael Young, Edgar Martinez, Tim Wakefield, Mickey Lolich, Willie Horton, Chad Tracy and John Smoltz. Refer to AllStarTeachers.com and ABullsEyeView.com/Baseball to see examples.
For those who always wish teachers would get more respect, this sure beats an apple.
So enjoy summer vacation, and watch FOX on the night of July 15. Look for teachers like Cheryl Beckwith, who is known to students at Bill Roberts (K-8) in Denver for her wacky wardrobe, including scuba gear to "dive into learning." She may be wearing a Rockies jersey. Look for Gina Rexrode, who might be wearing her beloved Phillies' colors instead of that Mary Poppins or butterfly costume that she is wont to don during classes at Leasure Elementary School in Bear, Dela. Yes, the Target Field Trip will teach you even more.
Yours in learning and life,
The teachers
Mark Newman is enterprise editor of MLB.com. Read and join other baseball fans on his MLB.com community blog. This story was not subject to the approval of Major League Baseball or its clubs.