Weaver's early exit shakes up Angels' rotation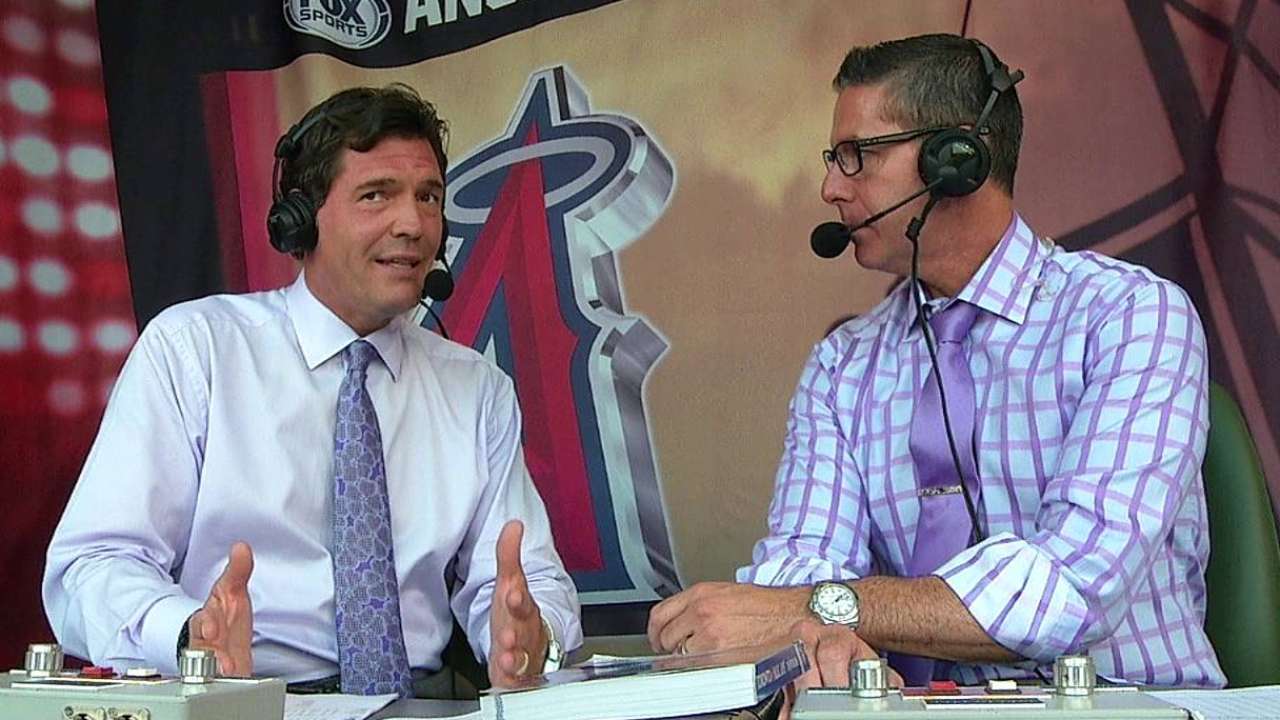 ANAHEIM -- After a nearly month-long battle to stay in the Angels' rotation, the competition between Matt Shoemaker and Hector Santiago has been decided, but they both may be staying put.
Before Monday night's matchup with the Blue Jays, manager Mike Scioscia said Santiago was moving to the bullpen in favor of Shoemaker, who would start on Thursday at Texas. However, Shoemaker took over to start the third inning when Jered Weaver was removed with lower back stiffness, putting Santiago's move in limbo.
Scioscia said Shoemaker was a "long shot" to make the start on Thursday after throwing 61 pitches across 3 2/3 innings against the Blue Jays. He did not say who was likely to take that turn.
Shoemaker, meanwhile, was cautiously optimistic about his chances to start Thursday.
"I feel like I'd definitely be able to, but it's one of those things, especially at this level, you want to be at the best physical shape you can be in each start," Shoemaker said. "I feel like I'd be fine but I don't want to say I'd be fine until tomorrow. But I'd feel like I'd be good to go."
On candidate is Santiago, who is 0-1 with a 3.98 ERA in his four starts since being called up. Santiago will be available in the bullpen on Tuesday night, Scioscia said, but could return to the rotation soon.
"I'm sure that Hector's going to get a turn somewhere," Scioscia said.
Santiago was called up to take Tyler Skaggs' place in the rotation after Skaggs went to the disabled list with a strained hamstring on June 10. The Angels have won three of the four games he's started. His second stint as a starter this season was much better than his first (0-6, 5.19).
For weeks, Scioscia didn't have to choose between the two. First, it was because of Skaggs' slower-than-expected recovery and return from the disabled list. Then, once Skaggs did return, it was a doubleheader in Chicago that forced Scioscia to go to a six-man rotation.
Matthew DeFranks is an associate reporter for MLB.com. This story was not subject to the approval of Major League Baseball or its clubs.