Don't miss any All-Star Week action on MLB Network
Live, original programming offered; Network to televise Futures Game for first time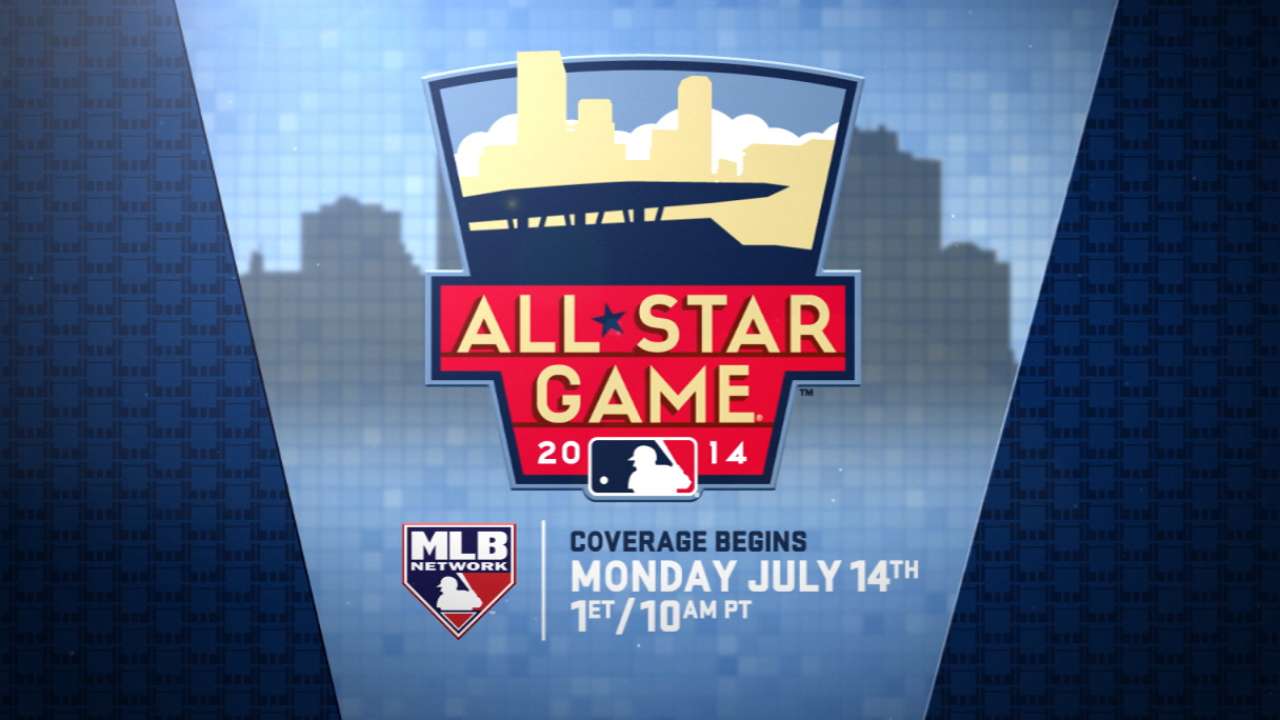 MLB Network will offer a full slate of live and new original programming during All-Star Week in Minneapolis, including the Network's first broadcast of the SiriusXM All-Star Futures Game.
Top prospects will be on display to begin the week of programming on July 13 from Target Field at 5 p.m. ET. Fans can also see young talent in the Triple-A All-Star Game, set to air on July 16 at 7 p.m.
Coverage will continue through the week, starting with the All-Star Game media day on July 14 at 1 p.m. ET, when managers John Farrell and Mike Matheny announce their starting pitchers. The Network will continue that evening with four hours of shows live from batting practice for the Gillette Home Run Derby.
On July 15, the broadcast will feature the All-Star Red Carpet Show at 3 p.m., leading up to the 85th Midsummer Classic.
Original programming will continue on July 17 with an hour-long special at 7 p.m. ET about the life and career of longtime Brewers broadcaster Bob Uecker. It will feature Hank Aaron, Bob Costas, Commissioner Bud Selig and "Major League" director David Ward, sharing stories about the beloved broadcaster.
The Network will also air on July 17 an interview with Costas and actor Kevin Costner for the 25th anniversary of Costner's iconic baseball film "Field of Dreams." The program, which was taped at the original Dyersville, Iowa, location last month, will also feature interviews with other actors from the film. The program will air at 8 p.m.
Joey Nowak is a reporter for MLB.com. Follow him on Twitter at @joeynowak. This story was not subject to the approval of Major League Baseball or its clubs.